My 14 days Itinerary for Everest Base Camp and Gokyo Ri Trek
January 13, 2017 admin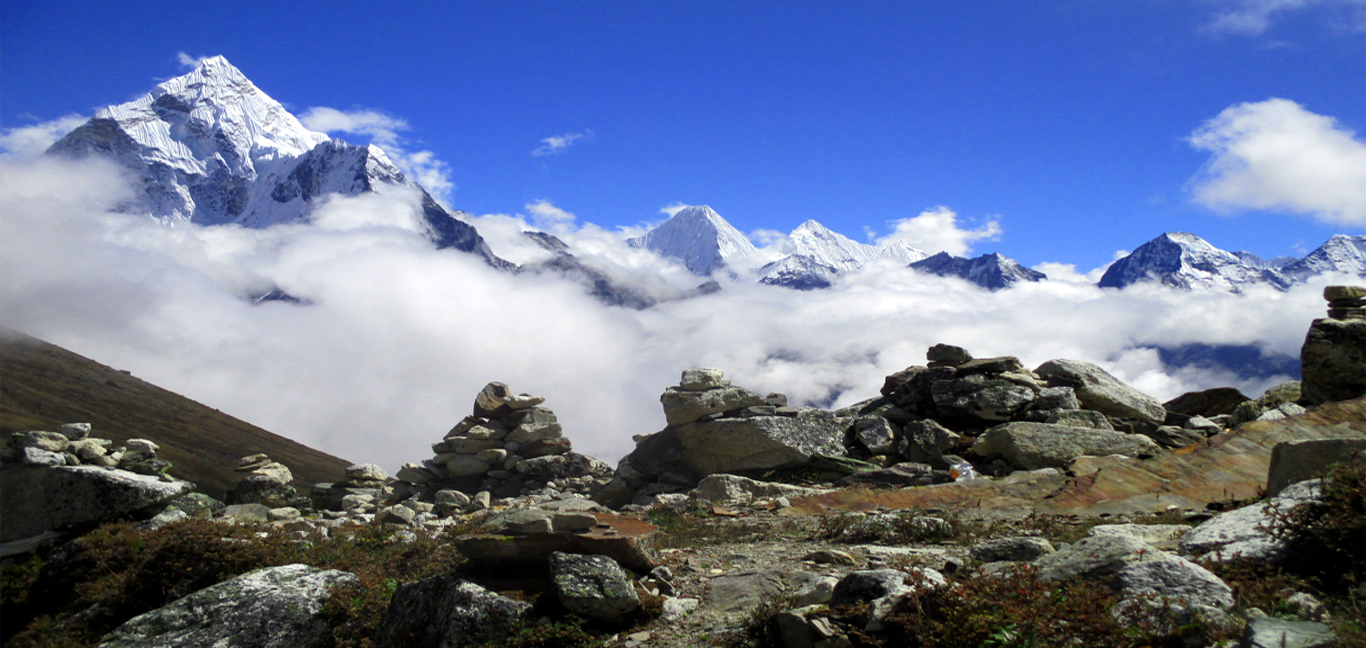 Day 1
So over the Christmas and new years holidays while everyone was enjoying the festivities and getting jolly I decided I'd attempt the Everest base camp and Gokyo Ri trek for something different. Boy did it deliver but holy shit it was easily the hardest thing I've ever done both physically and mentally. I ended up taking years worth of photos in the 13 days I was trekking and can't manage to cull them down bellow 100 photos so for those of you that care ill be posting them in small lots of day by day shots.
Day 2
The trek from Phakding (2610m) to Namche bazaar (3440m) was a good taste of what was to come as the path started to become a lot steeper with the last 2hrs or so all uphill.
Day 3
A much-needed acclimatization and rest day in Namche bazaar with a small acclimatization trek up to 3880m to see the 1st glimpse of Everest and to check out Khumjung, a sherpa village. We managed to score free wifi which would be the last time I get to connect online til my return to Lukla over a week later.
Days 4, 5 & 6
Day 4  of Everest base camp and Gokyo Ri trek started off well with no altitude problems and slightly overcast weather leaving Namche bazaar, perfect for trekking. But just after half way my stomach started to turn and by the time I'd reached Tengboche id power spewed a good 5 times. The rest of the afternoon/night was spent downing water only to bring it up again so I called it quits early. Day 5 I spent cruising around a very quiet Tengboche while waiting on the owners of the lodge to return from Namche so I could attempt to eat again and making friends with one of the monks from the Buddhist monastery. Day 6 was Christmas day and I woke up feeling fresh and ready to make the trip from Tengboche to Dingboche.
Day 7
The Day 7 of Everest base camp and Gokyo Ri trek started from Dingboche.The trek from Dingboche (4350m) to Lobuche (4933m) was a nice steady one with about a 50/50 mix of steep inclines and flatter paths. We scored another really nice morning but by around midday, it became overcast and quite cold. I managed to hunt down a hot shower in Lobuche, the last one for about a week, that wasn't frozen yet.. a nice 43°c shower whilst outside it was around -12°c. Best $5 I've ever spent!
Day 8
We got up at the crack of dawn on a very cold (sub -20°c) morning after a fairly shit night sleep as the wind had really picked up in the early hours of the morning. We had agreed the previous night that we'd try to attempt going from Lobuche (4933m) to Gorak Shep (5175m), drop our bags off and have some lunch, then head to Everest base camp (5289m) and on the way back to Gorak Shep scale Kala Patthar (5648m) for a clearer, sunset view of Everest. It was easily one of the hardest days of the whole trek clocking in around 25km for the day. It was pretty safe to say we were all ruined by the time we made it back to the lodge!
Days 9 & 10
Day 9  I woke up after another pretty rough and very cold night (I could literally see the sky through a gap between the wall and the roof) to much better conditions than the previous day with no wind at all and the thought that today's trek from Gorak Shep (5175m) to Dzonglha (4830m) was only 3hrs and mostly downhill. Day 10 of Everest base camp and Gokyo Ri trek was another big day of trekking going from Dzonglha to Gokyo (4750m) via Cho La pass (5420m) only clocking in around the 12km mark but with a lot of intense inclines and declines.
Days 11 & 12
Day 11 of Everest base camp and Gokyo Ri trek was a super chill recovery day. We spent most of the day relaxing in the sun, playing cards and talking shit. We had hoped to make it up to Gokyo Ri (5360m) for sunset for bird's-eye views of Gokyo lake and Ngozumpa Glacier and another good angle of Everest View but the weather turned to shit and it started snowing by mid afternoon. Day 12 was another big day of hiking clocking in around the 25km mark. It was near years day and after having the quietest new years eve I've had since I was in the single digits we got up at 4:30 am to get to the peak of Gokyo Ri for sunrise before I'd make the solo journey back down to Namche Bazaar (3440m). The weather was freezing all day and by the time I set off for Namche Bazaar it was already overcast and snowing lightly
Days 13 & 14
Day 13 was another decent day of trekking clocking in around 18kms but was luckily mostly downhill. What took 2 days to going up took 4 hours to get back down as I was hoping to catch one of the last flights back to Kathmandu city. Unfortunately about 3/4 of the way to Lukla the weather turned and it started snowing meaning I'd have to spend an extra night in Lukla. And finally the Day 14 of  Everest base camp and Gokyo Ri trek was fly out day and to say I was excited to get back to Kathmandu would be an understatement!! I eventually boarded the plane at around 12 pm after having to wait for the ice to melt off the tarmac.
.                                                                                             –Prepared By Jack Digby, Australia