Trekking in Nepal During Monsoon Season
August 2, 2016 admin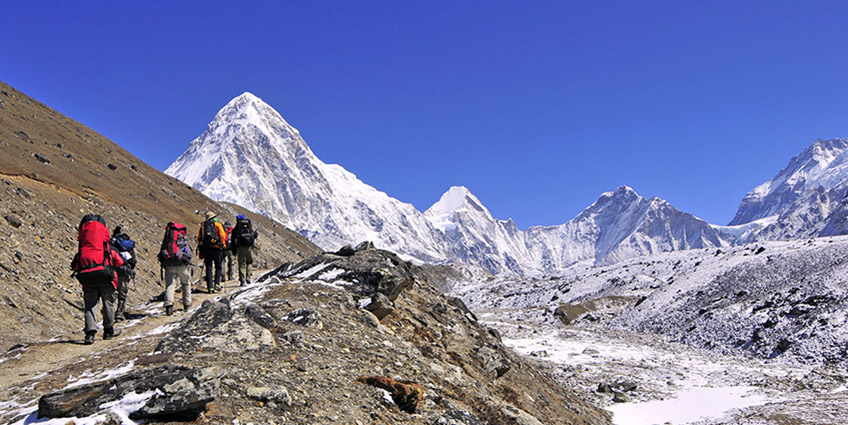 While trekking in Nepal during the fall and autumn may have the clearest skies and festivities around, monsoon season has its own share of unique advantages. Lush green vegetations, quaint trails, lively villages and blooming flowers makes the trails beautiful during monsoon. However, except some brave trekkers who don't mind few hours of daily rainfall majority of adventure seekers avoid Nepal during monsoon. First let us make you clear about why majority of trekkers avoid trekking in Nepal during monsoon and what are they missing.
Trekking in Nepal during monsoon season has the trails all to you; full attention from teahouses and close interaction with locals shall leave you pleased than ever. Trekkers visualize of incessant rainfall, obstructed trails or difficult walk, almost no view of Himalayas, trails swarmed by leeches and like. Nonetheless, these perceptions are only partially correct. We generally have afternoon rains and many of the best trekking routes lie in the rain shadow areas. When you move to the higher region, even in the upper reaches of Everest region, there is less rainfall. This means trekking in Nepal in monsoon is possible.
Below are treks for you that are great options, if you have Nepal as the trekking destination during monsoon season.
Upper Mustang Trek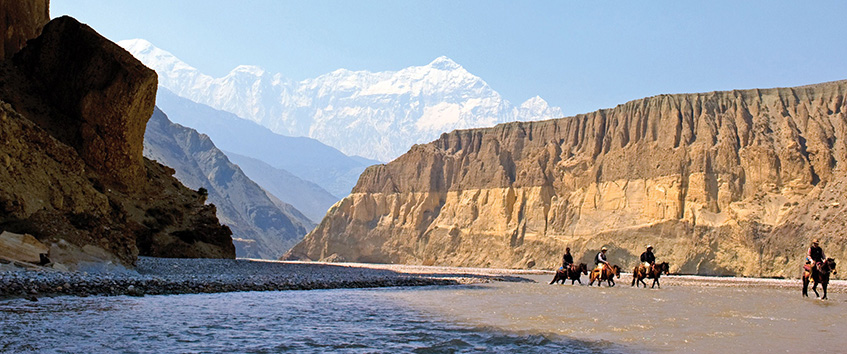 Famous for being the last guardian of ancient Tibetan culture, Upper Mustang Trek is one of the most popular trekking destinations in Nepal during monsoon. The walled city of Lo Manthang with ancient royal palace, monasteries and caves, and resemblance to Tibet in terms of landscape and culture makes Upper Mustang a unique destination. You shall be almost completely avoiding precipitation here and with not so strenuous trek, except some high passes, you just can't remain untouched by the raw beauty of Upper Mustang.  Starting from Kagbeni, you shall explore Lo Manthang, Mustang and other unique villages, ancient monasteries and lot more during the trek.
Upper Dolpo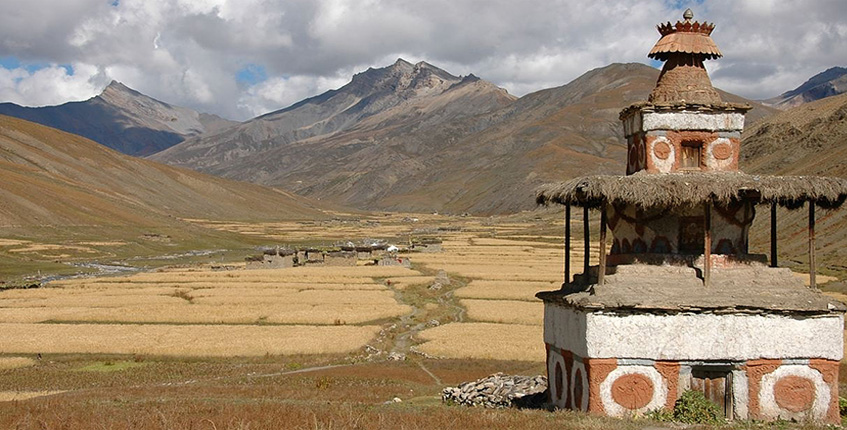 Bit of secluded destination, Upper Dolpo region is another suitable trekking trail for trekking in Nepal during monsoon. Unknown to the outer world until some decades ago, Upper Dolpo offers incredible wilderness, natural and cultural experience including the Nepal's deepest Phoksundo Lake and biotic diversity of Shey Phoksundo National Park which is the only sanctuary in trans-Himalayan region. Pay visit to ancient monasteries which still carry the traditional worship, explore the local culture and feel the magnificence of Himalayas from up close. Trekking solo isn't allowed in this restricted area.
Nar Phu Valley Trek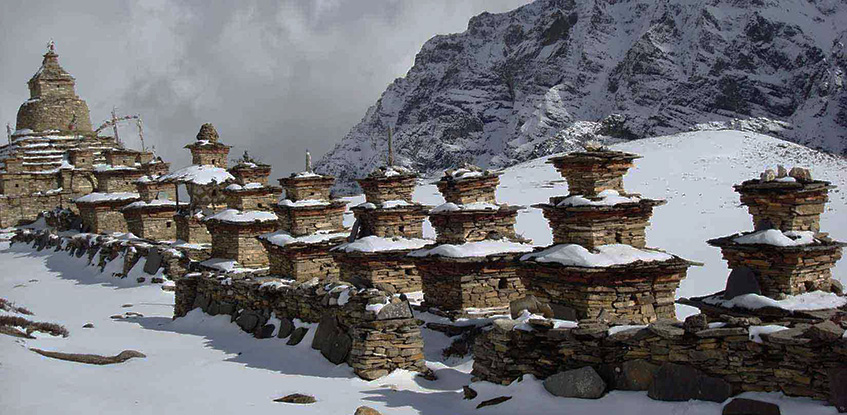 Enclosed by cascading hills and arid landscapes, Nar Phu valleys are strikingly beautiful and unique destinations in themselves. Located in the northeast section of Annapurna region and belonging to the rain shadow areas, these destinations are ideal for trekking in Nepal during monsoon. Narrow canyons, amazing rock formations, ancient monasteries and unique Himalayan culture are the specialties of this exploration. With limited monsoon troubles expected in the initial section of adventure this destination makes a great trekking experience in monsoon season for you.
Short trekking destinations and City tours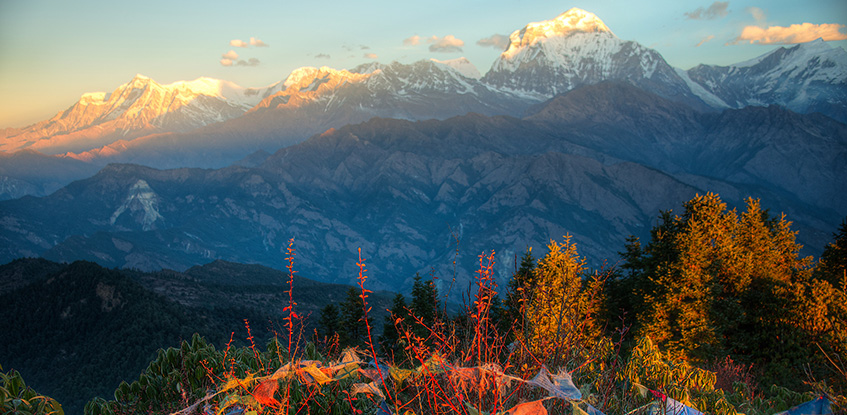 During the monsoon season trekking in Nepal can be enjoyed with short trekking packages. You can explore the ancient heritages within and around the Kathmandu valley. This medieval valley possess the traditional cities of Kathmandu, Bhaktapur and Patan which boasts of 7 world heritage sites including Pashupatinath Temple, Swayambhunath and Boudhanath Stupas besides ancient royal palaces and monuments. Kathmandu City Tour and Bhaktapur City Day Tour explore the hidden treasures of this beautiful valley, which seems more alluring during rainy season.Take on the Changunarayan Nagarkot Day Hiking, Poonhill Trekking and other short trekking destinations in consultation with your trekking company so as to enjoy the trekking in Nepal during monsoon season.
Thus, we assure you that Nepal shall provide you enough options, and of course great ones, if you are to trek in Nepal during monsoon season. Prepare yourself with suitable gears and coordinate with trekking company to get the best of trekking in monsoon. After all, trekking in Nepal in monsoon isn't that difficult either!
Save
Save