Everest View trek -Trip Report
November 16, 2016 admin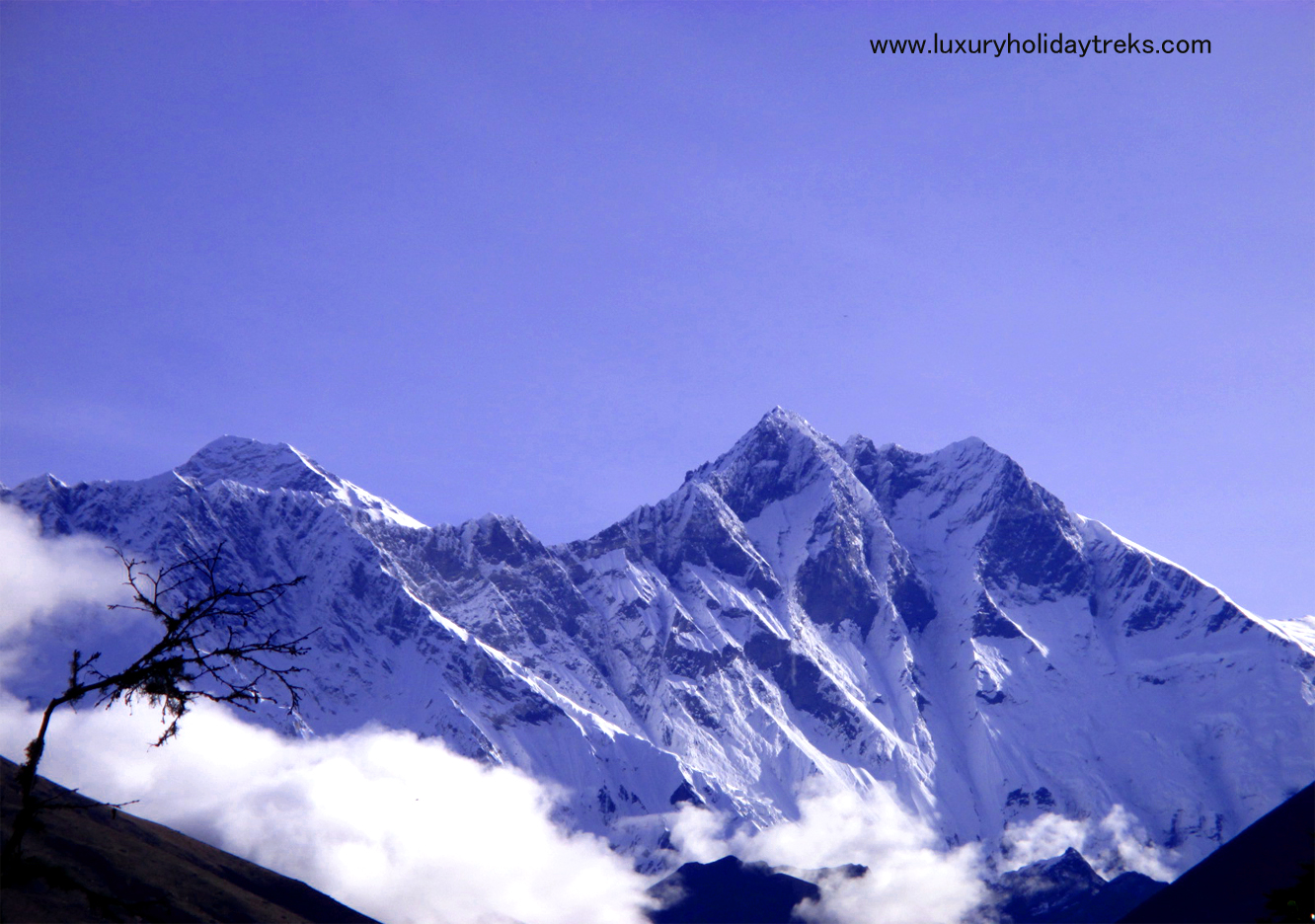 Life is meant to live.
Live it before you compromise with daily life,
Live it before postponing your priorities,
Live it before you pay all the bills,
And, live it before you ink the last line of your poem…..
Everest View Trek will be the best and most cherishing moment of your life and I know your life is not less than a poem, in fact, a beautiful poem of its kind.
Young life always seeks something new. Routine life is a sign of boredom which bars childlike happiness to grow in us. Everest View Trek once again unfolded the beauty of my childhood reviving my innocent smile, touch and feeling. And, probably, due to this reason the destination is dedicated to all groups from children to senior citizens.
Along with various mountains view, the chance of getting arrested by altitude sickness in this trekking is slim. I reached to the maximum height of 3300m.
In spring, hills were dotted with blooming red rhododendrons. I felt blessed to be welcomed by nature in such a gracious manner. Nature spread red carpet in front of me in typical style, after all, I am the chosen one to be in this part of the world from where I viewed Mount Everest—tallest peak of the world.
Besides, I also got an opportunity to witness Nuptse, ridge of Nupla and Khwangde. The trip also offered the chance to view ice wall of Thamserku.
The taste of potato fritter with yak butter at Khumjung Valley is still in my tongue tips and will remain throughout the life.
Tengboche Monastery is the largest monastery founded in Everest Region. It is one of the destinations for spiritually based seekers who have faith in Tibetan Buddhism. The monastery enshrines a skull of Yeti. Lama in the monastery had been worshipping it since long back along with the statue of Buddha. I breathed spiritual air while on this trek.
The trek also introduced me to typical Sherpa people and their unique culture. They are mountain people who are natural climbers and are famous for mountain climbing in the world. Climbing any mountain or peak without their assistance is next to impossible. They are the people who are naturally acclimatised with the altitude.
The flora and fauna are equally appealing here. I smelt pure earth amid rhododendron, pine and oak forests. I was not that lucky enough to see a red panda, snow leopard, musk deer and Himalayan black bear which are common species found in Khumbu region. But I saw Himalayan Thar and pheasant.
To summarize, Everest View Trek took me to a piece of paradise where I regained my life, enthusiasm and hope. It made me understand that trekking is not just about walking to the concerned destination but living and feeling the dispersed beauty on the trail.
Thank you so much Luxury Holiday Treks family..!!