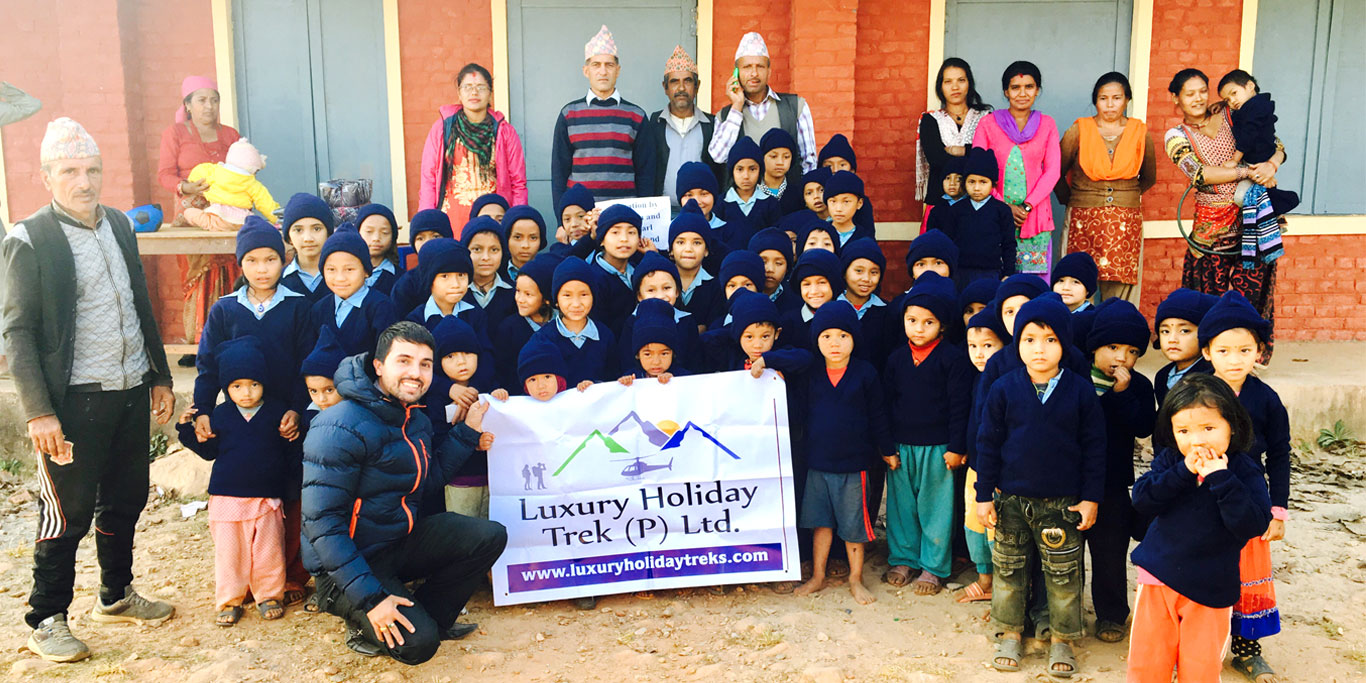 When you book a trek with our company, you're not just supporting our guides and porters, you're also helping out a whole school.
Luxury Holiday Trek donates 5% of its net profits every year to support the Pancha Kanya Primary School, and we've done this since the very start.
This school is in the hometown of company founder Keshab Dhamala, so it's very dear to his heart, but that's not the only reason we support it.  It's a government school located in a very remote rural area where most people are extremely poor, so its families cannot afford to buy things for their children which would be taken for granted in a western school.  Also, the school and many homes in the area were damaged in the 2015 earthquake. Approximately 75 children currently attend the school – a mix of girls and boys.
Our help to the Pancha Kanya Primary School so far:
2015 A.D. – We bought pencils, paper and other stationary items for all the children in the school.
2016 A.D. – We paid for new school uniform sweaters for all the children.
2017 A.D. – We paid for school bag, school shoes and other stationery items for all the children in school.
2017 A.D. – We planning for a 2 Night 3 Days Health camp at Pancha Kanya Primary School, Jyamrung village at the end of this year.
2018 A.D. – We are planning to build a library for school children.
If you would like to support the school by an extra donation then we are happy to facilitate this.