Tourism Travails
March 24, 2017 admin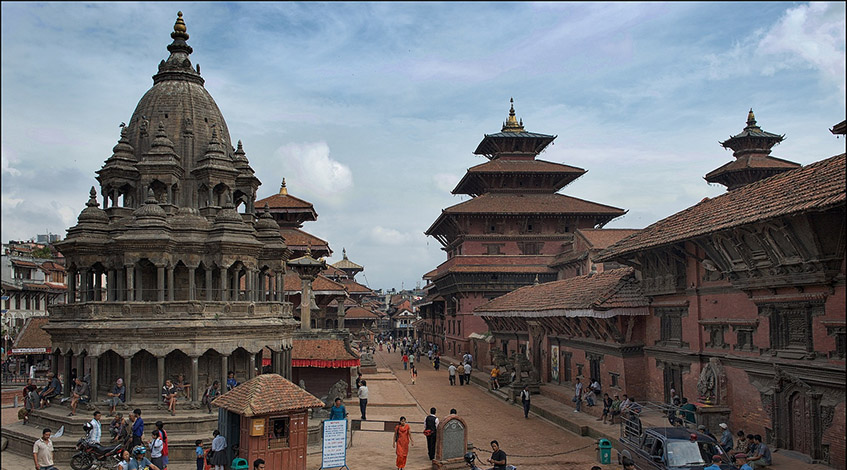 Nepal's breathtaking scenery and diverse cultures make it a perfect destination for adventure and religious tourism. These are attractions that neither the shattering earthquakes of 2015 nor the crippling unofficial trade embargo by India has fully dampened. Though tourist arrivals fell to a six-year low in 2015, with only 538,970 foreigners visiting the country, the sector has made a significant rebound, with 753,002 foreign visitors coming here in 2016. Given that the travel and tourism sector accounted for nearly 4.3 percent of the nation's GDP and provided direct employment for 487,500 Nepalese in 2014, this recovery has helped Nepal breathe easy.
But the Nepal Tourism Board is aiming higher. Various promotional activities and marketing strategies have led to an optimistic projection of an influx of over one million tourists in 2017. And the government has greater aspirations still, with a target of attracting 2.5 million tourists by 2025.
Touted by the Lonely Planet, a leading global travel guide, as the world's "best value destination" for 2017, Nepal has also appeared in the January travel issue of chinadaily.com.cn. The Langtang region was listed by The New York Times as one in "52 places to go in 2017". Such global recognition is a promising indication that Nepal's appeal remains untarnished, and that the 2.5 million mark is perhaps within reach.
However, infrastructural constraints could prove to be a debilitating bottleneck.
Particularly deplorable is our aviation infrastructure. Kathmandu's Tribhuvan International Airport (TIA) is notorious for being one of the worst in the world. It welcomes tourists to the "Himalayan nirvana" with crumbling asphalt and general chaos. TIA has had to forbid aircrafts weighing more than 196 tons from landing so as to preserve its damaged runway. Currently served by 28 international carriers, it has announced that it cannot accommodate more flights. If the government's tourism target is to be met, TIA's complete overhaul should be a top priority.
It is good that the importance of the issue has been recognized. The government and the private sector are pushing for infrastructural improvements. TIA is currently at the final stage of awarding a $28 million contract for the rehabilitation of its battered runway, with the aim to restore the airport to full-functionality. Once operational as international airports by 2020, the Lumbini and Pokhara airports will also help reduce TIA air traffic. With improved aviation infrastructure, flight frequency will undoubtedly increase and hopefully bring in a veritable glut of tourists.
Source: http://kathmandupost.ekantipur.com/news/