Top 5 Popular Trekking Routes of Nepal
September 10, 2017 admin
Brimming with astounding variety of trekking routes and destinations, Nepal never stops to amaze trekkers with its grandiose presence. The entire Himalayan nation is somewhat like a utopia for foreign travelers who search for adventure, excitement and thrill. And why wouldn't it be! After all, there's so much to explore & discover in Nepal. However, many seem to wonder about the littlest things. Such as the popular trekking routes of Nepal. As they might want to get the most of our trekking experience in Nepal. So, today in this blog I'll be talking about some of the major popular trekking routes of Nepal.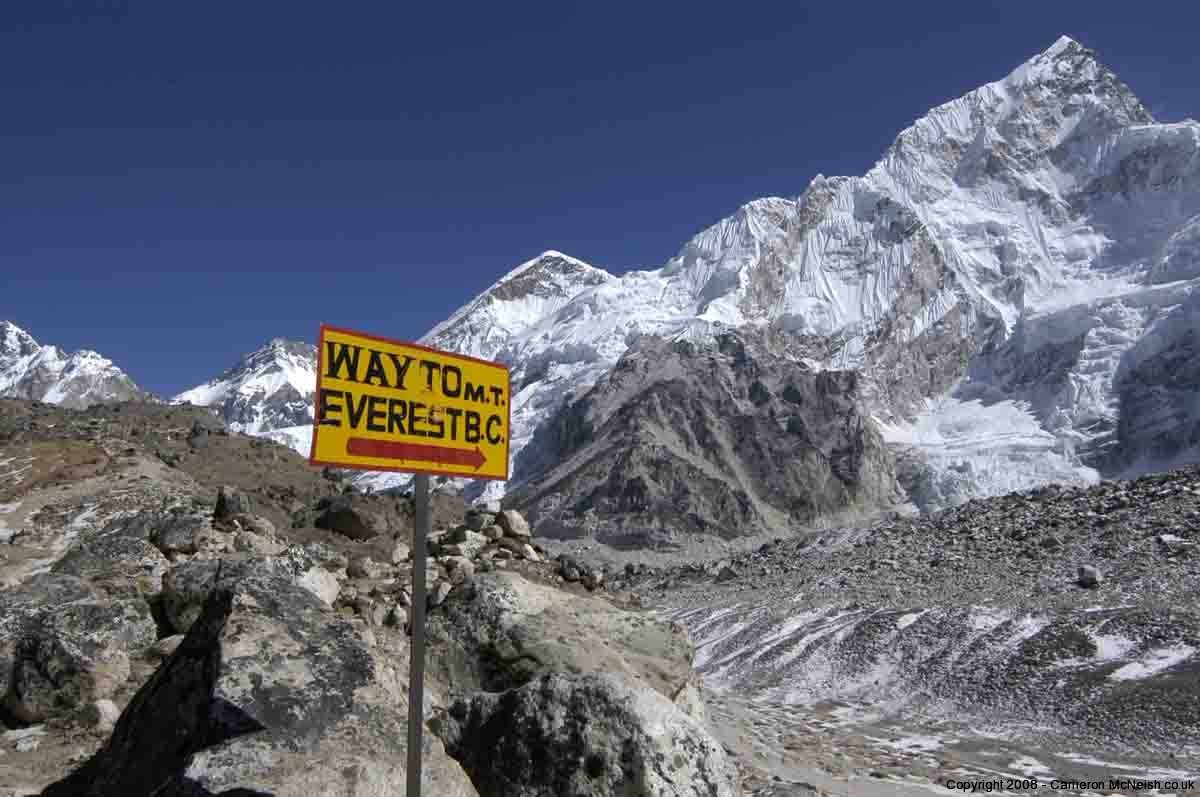 It might not be surprising to see that I have enlisted Everest Base Camp Trek in the number 1 position. Because I presume that most of you would at least know about the world's highest mountain- Mt. Everest (8,848m). And even though you won't be climbing up to the summit of Mt. Everest. You will be able to see and explore the remarkable Everest Base Camp (5,118m). Surrounded by colossal icy glaciers and Khumbu icefall, EBC is the perfect destination for adventure enthusiasts. Not just that but even the trek trail is bound to capture your eyes with fascinating villages, people and views. Besides that, you will also get to learn a lot about the legendary Sherpa people who live inside Khumbu region.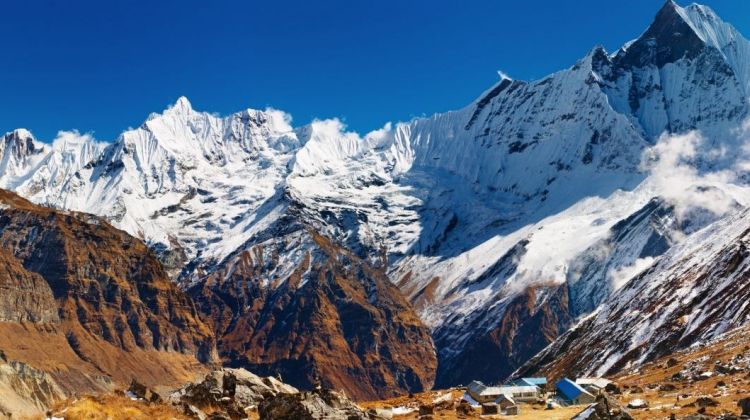 Next is the world-famous Annapurna Base Camp Trek which is a top-rated trekking destination in the world. Starting from the lower hill areas and this trek gradually takes you up to the spectacular Annapurna Base Camp. And makes you relive your holidays with lively Gurung villages, scenic trails and breathtaking mountain views found nowhere else. By doing this trek, you will get to explore the western trekking routes of Nepal through the iconic Pokhara city. This in turn helps you get a wider image of the Nepalese society and its diversity. Many travelers even rank ABC as the most amazing trekking destination which they have ever visited in their lifetime. Therefore, this is one of the most popular trekking routes of Nepal.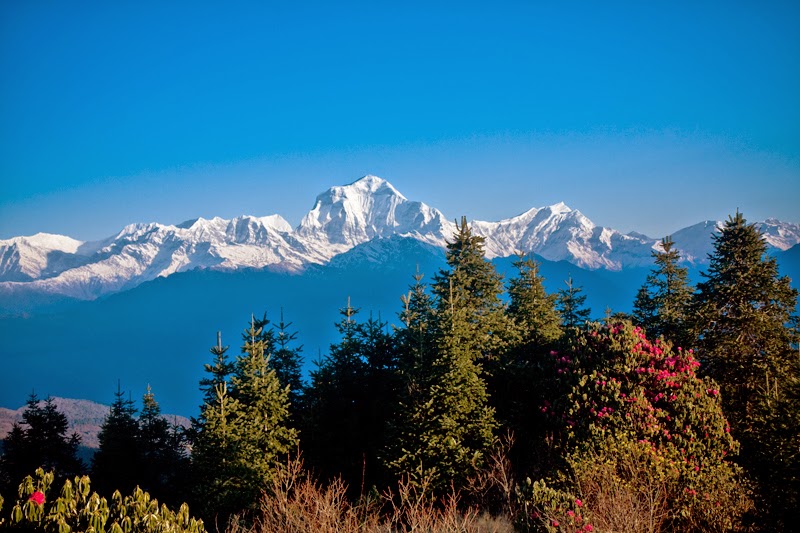 Annapurna region is a very exotic trekking region and it has many trekking routes. Not only ABC, but it also has Ghorepani Poonhill Trek. Unlike the other treks mentioned above, Ghorepani Poonhill is the easiest and shortest trek in our list. This trek is largely popular among those travelers who want to spend their holidays in Nepal with their family. The trek in itself doesn't need much physical fitness as the trails are not that hard to follow. Furthermore, you can see one of the most jaw-dropping sunrise view over the Himalayan mountains after hiking up to Poonhill during your trek. We recommend this trek to those who have less time to explore Nepal.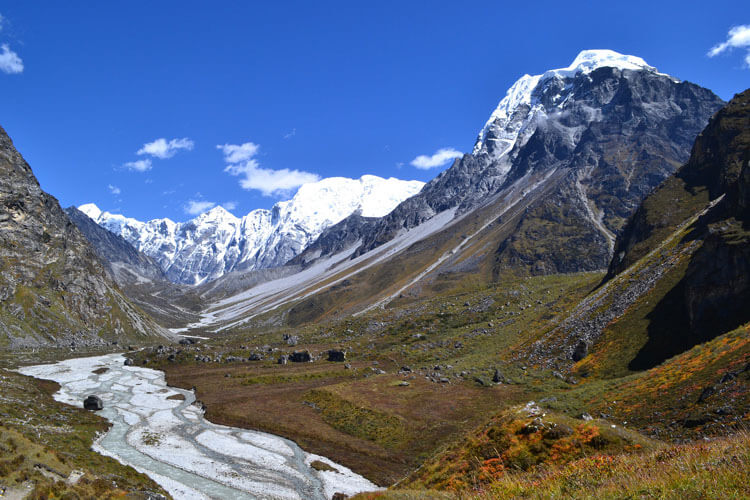 Diverting our course away from the predominant trekking regions of Everest and Annapurna. We are now going to talk about Langtang Valley Trek, the another popular trekking routes of Nepal. Located near to the capital city, Langtang region is a naturally blessed trekking region of Nepal. And the Langtang Valley Trek offers incredible bio-diversity with surreal trek trails. Trekkers can escape the pollution of city areas and rejuvenate themselves with the unstained natural environment of Langtang valley. Moreover, you can take this trek as an opportunity to observe the local ethnic communities who are influenced by the Tibetan people.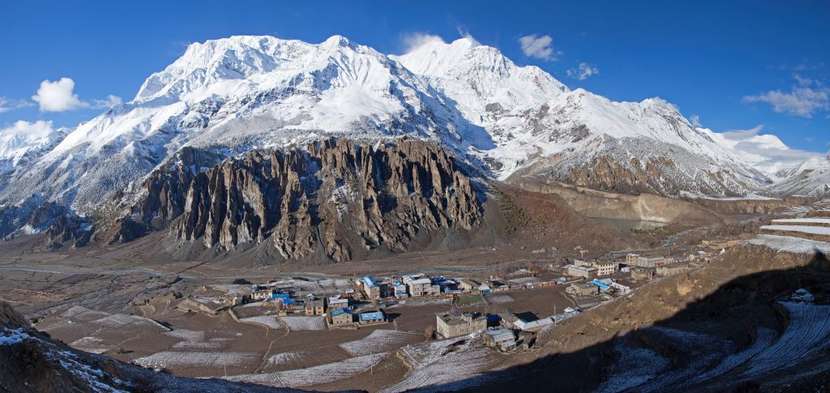 If you are looking for something rather very different and extreme than any other treks listed above. Then, why not try the Upper Mustang Trek! As it is located inside the rain shadow region, you can even visit this place during heavy monsoon seasons. When other routes are drenched up with rain, you can escape the muddy/wet trek trails by doing this trek instead. Other than that, trekkers can witness a dramatic landscape similar to the northern Tibetan plateau. Also, you get to visit and stay in several unique settlements which have their own history, culture and tradition. We highly recommend this trek to those travel enthusiasts who want to on an adventure of their lifetime. But it can be exhausting at the same time as the terrains are everchanging.
Save