Tihar: A festival of gratitude and recognition
October 11, 2017 admin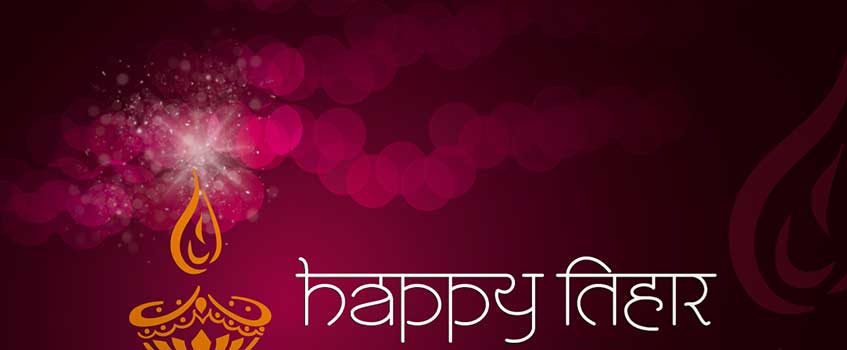 If you have planned your travel to Nepal during the month of October or are currently staying in Nepal, then mark October 17, 2017 in your calendars. Because from that day onward, Tihar- one of the most auspicious festival of Nepalese people starts. And let me assure you that Tihar is not something you want to miss out on during your travel in Nepal. There will be mass celebration all across the Himalayan nation with lively sights that are sure to fascinate your inner spirits. Furthermore, if you love taking photographs or enjoy recording your travel moments, then Tihar will be the perfect reason to stay in Nepal for a couple of days more.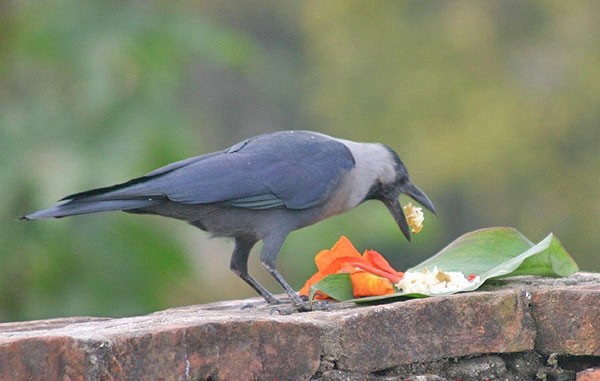 Commonly Tihar starts off with 'Kaag Tihar' which when translated to English is Crow Tihar or a day meant to worship crows. Yes, crows! Even though many don't understand the real reasons behind worshipping a bird like crow, we Nepali believe that crows symbolize grief and death. Therefore, worshipping them is kind like a means to eliminate the gloomy presence of grief from one's home. During this day, tourists can see people feeding crows by laying pieces of foods on the ground. It lasts for one whole day and then the second day of Tihar begins.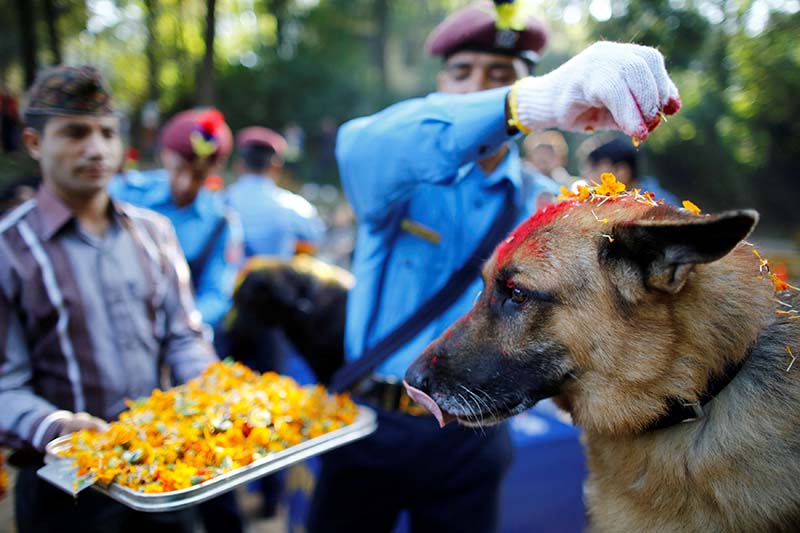 Likewise, the second day of Tihar represents 'Kukur Tihar'. And this day is quite popular among people internationally. Because during this day Nepalese people show their love and respect to their dogs by praying and worshipping them. People put red tikas on the forehead of the dogs and feed them proper meals. The whole Kathmandu city in particular will have dogs roaming around with red tikas on their heads and garlands on their necks. This day further sends a message of love which signifies the bonds between animal and man.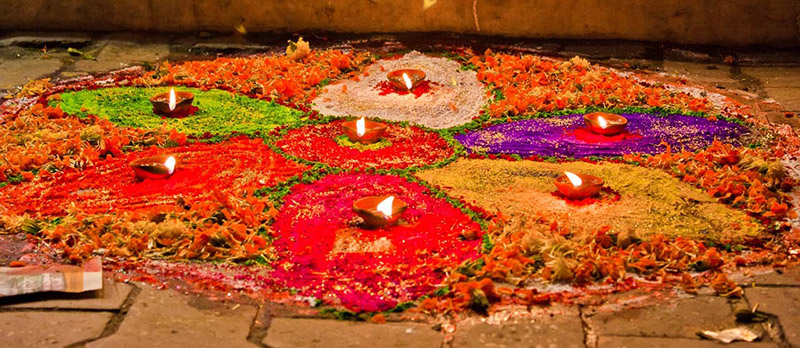 After this, we have the auspicious 'Laxmi Puja'. During this day, Nepalese all around the world, worship Laxmi who is regarded as the goddess of wealth and prosperity. People clean their houses, light up their houses and worship Goddess Laxmi. In addition to that, garlands are also hanged in the doors of every house. You can even hear fire crackers being exploded by children and adults all over the capital city. Then, we have Gobardhan puja during which oxen are worshipped. Besides that, these two days are more entertaining than the others as girls & boys make a group and visit numerous houses where they dance and sing. This is called deusi and bhailo.
Next, day we have Bhai Tika. This is the last day of Tihar and Bhai Tika is celebrated with a special meaning. During this day, sisters put tika's on the forehead of their brothers. Sisters pray for the long life and prosperity of their brothers. In this way the entire Tihar festivity ends. But all in all, it helps to bring families together to celebrate the joyous occasion.