Things to observe in Bhaktapur Durbar Square
December 31, 2016 admin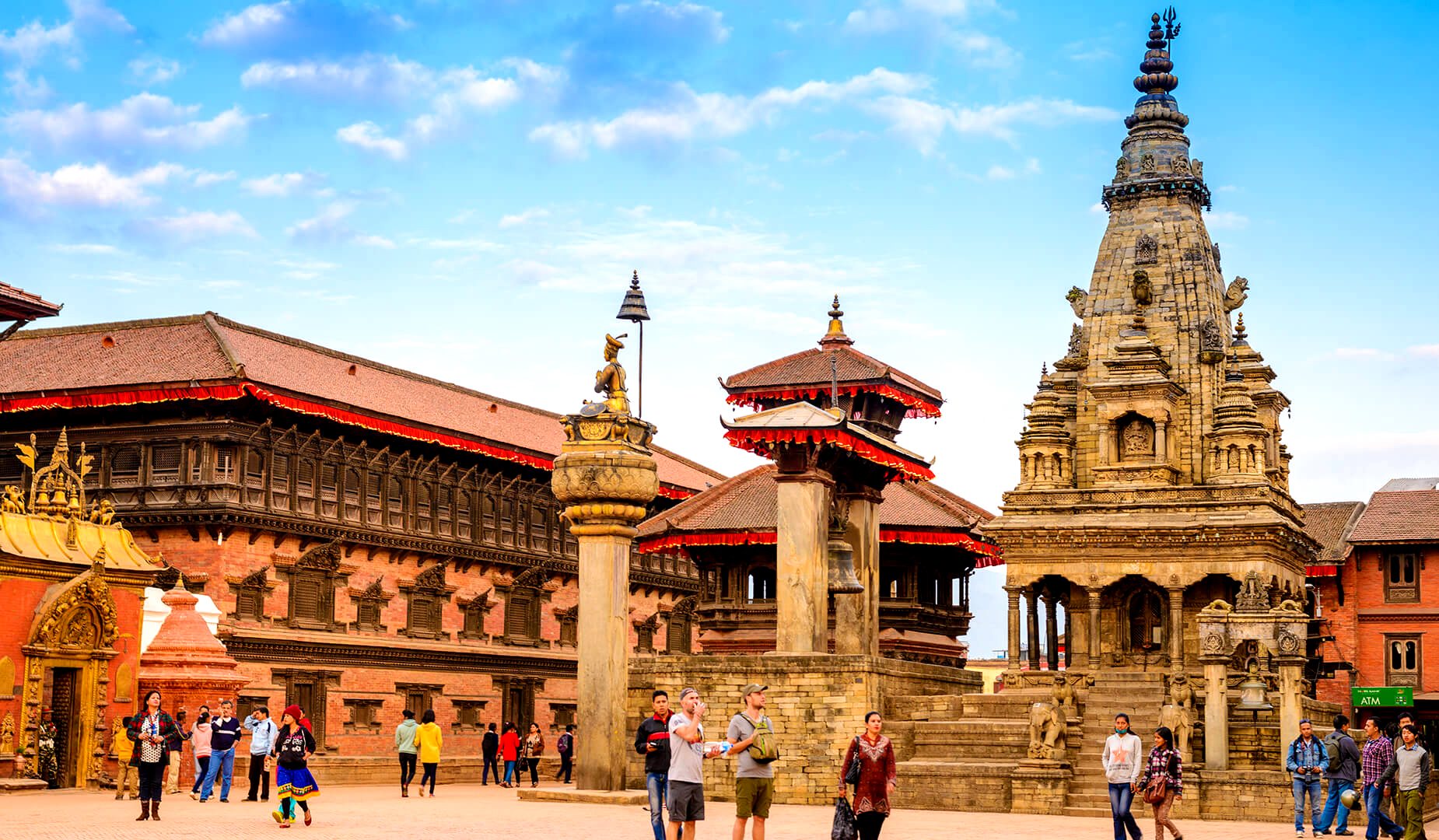 "Bhaktapur City Tour is a kind of unique journey of time machine which takes you around 2000 years back."—Anonymous
Rich in tradition, culture and architect, Bhaktpaur (Bhadgaon—old name of Bhaktapur) is an ancient city of its type which is still preserving its uniqueness since past 2000 years. "Oh my god,"! This is what you yell after entering inside the campus premises of Bhaktapur Durbar Square.
Getting in Bhaktapur:
You can reach Bhaktapur by the means of private vehicle or public transportation service. Located in driving distance of around an hour from Kathmandu, Bhaktapur is approximately 15 km east of capital. Entrance fee of Bhaktapur Durbar Square is Rs. 1500 (Nepali currency) per head.
Things to observe in Bhaktapur Durbar Square:
DURBAR SQUARE:
The 55-Window Palace is the main thing to observe which forms the main part of Bhaktapur Durbar Square. It was built by King Jitamitra Malla in 1427. The carved windows of the palace is the regarded as true master piece of that time. The Lu Dhowka or Golden Gate which stands at the main entrance of the palace resembles another master craftsmanship of that time. There is also a replica of Pashupatinath temple here.
TAUMADHI SQUARE:
Taumadhi Square is situated at the center of the city. The five-storied Nyatapole is the renowned temple here which was built in 1702.
DATTATREYA SQUARE:
According to history, Dattatreya square was erected in the same year in which the 55-Window Palace was built—1427. It is said that the temple was built by using the timber of a tree.
POTTERY SQUARE:
Pottery Square portrays the then economic system of Bhaktapur. Pottery was popular occupation of the people of that time and still is. Here you will see large numbers of pots drying on the open ground.
Do not miss a chance to taste traditional Newari cuisine of Bhaktapur especially, the snacks which consist of roasted black soybeans, bitten rice, spicy choila (typical Newari buff dish) and pickle of cucumber and radish.
And yes, never forget to ask for Juju-dhou. It (Juju-dhou) is a special yogurt made in Bhaktapur. Its taste will remain in your tongue tips forever.
We provide a Book Now services for those who are really curious for this tour!!