Solo Woman Travel Challenge Returns
March 31, 2017 admin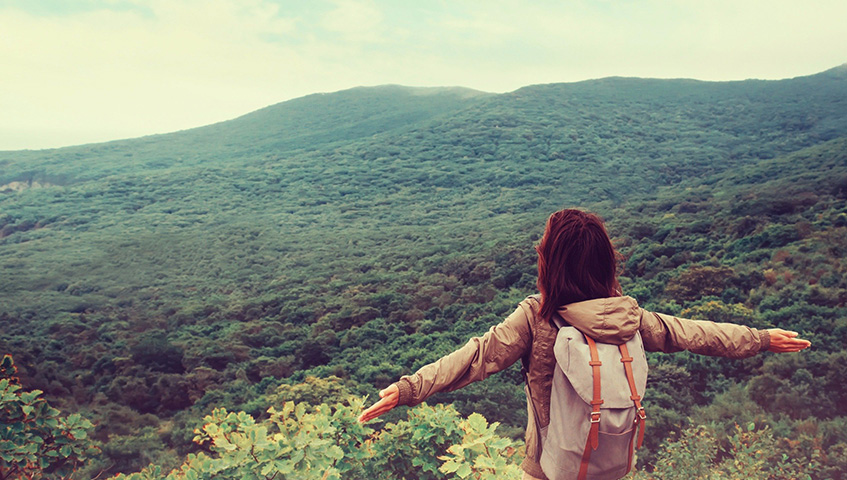 Mar 26, 2017- After two years in which it supported 10 Nepali women in their solo travels, the Solo Woman Travel Challenge has returned for its third year seeking to provide 15 grants for independent travels in Nepal. This year, plans are also afoot for one grant that will facilitate a Nepali woman to explore Europe for a month. The challenge is a unique platform that attempts to bring forth discourses on travel, gender and risks associated with travelling alone as a woman.
"Nepali women receive less opportunities, which negatively affect life experiences, trapping them from making bold decisions and creating independent ambitions," said Pemba Sherpa, who initiated the programme along with Jason Shah, having had experienced how empowering travelling alone can be, "So to break the trap, we felt we needed visible role models who push social conventions. That's why, this challenge supports strong, dynamic women to defy the norm and set their own standards-through an introspective, experiential solo journey."
This year the challenge will provide five full and 10 partial grants for independent travels in Nepal. The team will also be introducing the "soloEUROPE" initiative at the end of the year. An internet-voting based competition, applicants to the challenge create a profile, including their travel plans, online, and get upvoted by others.  Following two rounds of internet voting, winners will be announced in May.
"But more than just giving applicants the money for travel, this is a more holistic process," added Sherpa, "Once the winners are selected they go through various workshops on budgeting, logistics support, itinerary planning, risk management, and photography."
Previous winners have made trips to various remote destinations in Nepal including Upper Mustang, Dolpo and Khaptad. Speaking about how her solo trip to Mustang changed her, Sanju Raut, one of the winners of 2016, wrote, "My parents had made a big fuss about me travelling to Mustang alone. [But] A couple of days after getting back, still heady from my adventure, I grabbed my bag, got on a bus and headed to Manakamana, a hundred kilometers away, by myself…This time all my parents did was wish me luck."
http://kathmandupost.ekantipur.com/news/