Short and Scenic Everest View Trekking – 5 Days
July 31, 2017 admin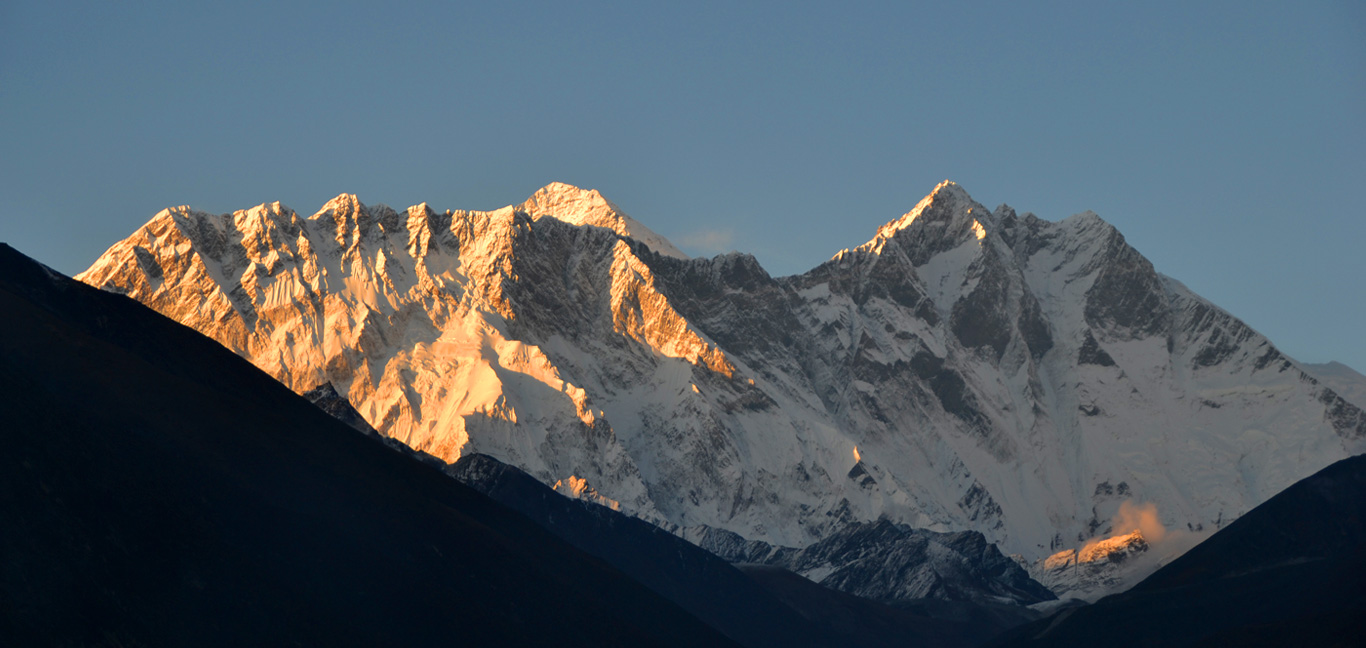 "Everest express walks with scenic views within cultural Sherpa villages"
Presenting "Short and Scenic Everest View Trekking" suitable adventure holiday for travelers with limited time in Nepal Himalaya, where one can view Everest within your desired time of a week duration in the shade of Everest and other world giant peaks in the harmony of Sherpa colorful culture and age old traditions.
Short and Scenic Everest View Trekking, an express walks with overnight stops in nice and lovely cozy mountain lodges in great comfort where rooms faces great views of Mt. Everest and other high peaks.
Starting with a short panoramic flight from Kathmandu a 30 mins on air then landing at Lukla of above 2,820 m high altitude, an interesting hill town filled with shops-stores-lodges-hotels and restaurants where Sherpa people are the main domain with few other tribes Tamang, Magar and Rai.
Lukla with its unique airstrip and the airport named Tenzing-Hillary a tribute to legendry heroes of Mt. Everest who first conquered in May 29th 1953.
Our Short and Scenic Everest View Trekking proceeds from Lukla towards Phakding village by the raging glacial Dudh Kosi River, and then heading towards the Khumbu Sherpa capitol at Namche Bazaar, where walk leads into patch of nice and lovely alpine woodland past nice village of Monjo and then entering into Sagarmatha National Park (Sagarmatha name for Everest in Nepalese, where Sherpa in Tibetan origin calls Chomolungma, both language translates as Great Mother).
At Namche with rest day to get acclimatized on this high altitude trek, wonderful place to stay Namche famous for its colorful Saturday Market held every week, the place offers incredible views of Mt. Everest, Lhotse, Nuptse, Amadablam, Thamserku, Kwangde and arrays of other high mountains.
From Namche, an easy gradual walks with two hours climb into rhododendron and pine forest brings you at picturesque Thyangboche Monastery, our highlight and goal of the adventure where you can marvel glorious scenery of world highest peaks that surrounds this small plateau with old monastery.
At Thyangboche one can visit inside its interesting monastery where you can observe priests (Lama) and young monks on deep prayer in front of Sakyamuni statue the main god with other idols of great importance.
After an enjoyable and pleasant time around Thyangboche Monastery with grand views with the peaceful sound of monks chanting prayer, then heading back to Lukla taking the same route where you can catch more views along the way to Lukla.
From Lukla with amazing time around high Khumbu with Short and Scenic Everest View Trekking an early flight brings you at Kathmandu after a most memorable and pleasant time in our Short Everest Trekking.
OUTLINE ITINERARY FOR 5  DAYS EVEREST VIEW TREK:
Day 01: Kathmandu to Lukla (2840m) by air and trek to Phakding. 2610m (2/3 hrs)
Day 02: Trek from Phakding to Namche Bazaar. 3440m (5/6 hrs)
Day 03: Hike early morning to Everest view point (3800m) then back to Namche Bazaar (3/4 hrs)
Day 04: Trek from Namche Bazaar to Lukla. 2840m (6/7 hrs)
Day 05: Lukla to Kathmandu by Air and transfer to hotel.
Note: This itinerary is completely flexible and can be changed according to your interests.