Nepal Travel Tips
July 9, 2017 admin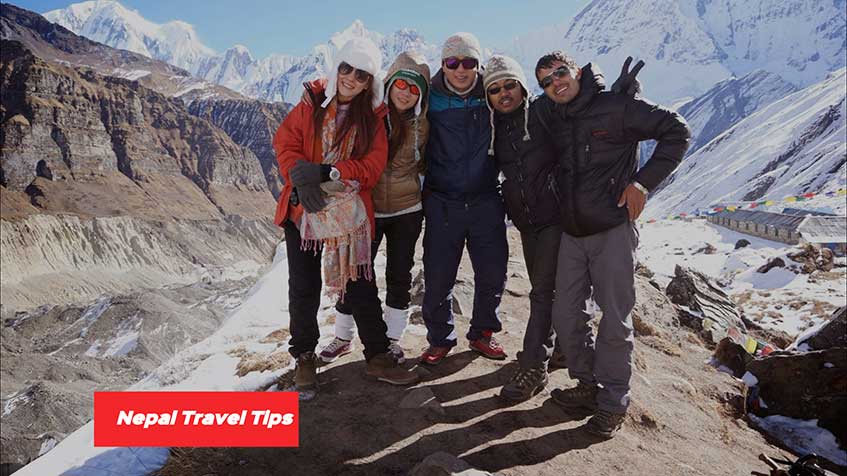 "The world reveals itself to those who travel on foot."
Traveling is something that everyone should do at least once in a while. Because it helps them discover new things and shows them how different the other side of the world is. Around the world, there are many countries which are worth traveling to. And after looking for a while at your options, Nepal Travel Tips :- if Nepal is the place you want to travel then you must understand that Nepal is a vibrantly beautiful yet tourist friendly nation which has been the go to place for innumerous travel and adventure enthusiasts. Nonetheless, gaining/acquiring prior travel trips regarding a visit to Nepal can be very advantageous and make it more convenient for travelers to enjoy their holiday peacefully without ensuing much complications.
Let's begin with your VISA and Passport. These two things are very crucial in determining your entry in Nepal. Because with a legitimate VISA & Passport, you won't be granted permission to enter and travel inside the territorial boundaries of Nepal. Thus, make sure that all your needed documents are with you before heading off to Nepal. Furthermore, if you are planning to do a trek, then you must learn about the types of trekking permits needed in order to go trekking. It can be very nice, if you take time to gather all the information regarding your travel destination by reading some genuinely realistic travel guides such as Lonely Planet or the longest way home. Along with that, do make sure to plan a fixed budget expenditure which will help you travel without paying too much.
Next, we shall discuss about the capital city of Kathmandu where you are bound to stay a couple of days after arriving at the Tribhuvan International Airport (TIA) and before heading out to other solitary regions of Nepal where the modern-day conveniences are pretty much unavailable. You first days will be spent inside Kathmandu city; hence you must prepare yourself to protect against the alarming pollution that the city lies within. Crowded pathways, heavy traffic jams and roaming domesticated wild animals can be a tough thing to handle for many tourists specially if it's there first time in Kathmandu. So, do prepare ahead of time, to be better prepared to cope with the everyday hassles of Kathmandu.
Additionally, the electricity is very undependable as Nepal is prone to long hours of electrical outages which is locally referred to as load shedding. But, most of the qualitative hotels, restaurants and cafes in Kathmandu and other financial cities are well equipped for these outages and have back up power supplies in store. But if you are going out of the main central touristic areas then it is very unlikely that the place where you plan on staying has a back generator to supply needed electricity for your electronic device. Similarly, though there are many areas in Nepal where Free Wi-Fi is available. They too aren't fully dependable as they depend on electricity which can go off anytime due to power shortages.
Food is another best thing Nepal has to offer yet precautions must be done in order to avoid any kind of ill food poisoning. There are simply many top hotels and restaurants where you can find high end dishes to satisfy your hunger. They will surely maintain proper sanitation while cooking and serving you your order. But if you feel like trying out some of the local food stalls then not much problem to do so. However, sanitation and quality of the food ingredients can be a bit doubtful. Therefore, do check and look properly before deciding on whether you should eat there or not. As I mentioned above, Nepalese cuisines are truly one the best in the world and I meant it seriously so if you want to then you must try them out but with some amount of a caution is mandatory.
So, these are some insight tips which you can use during your travel to Nepal. And if you have any questions regarding traveling in Nepal then you can contact us at any moment you deem feasible.