Mardi Himal Trek
November 22, 2016 admin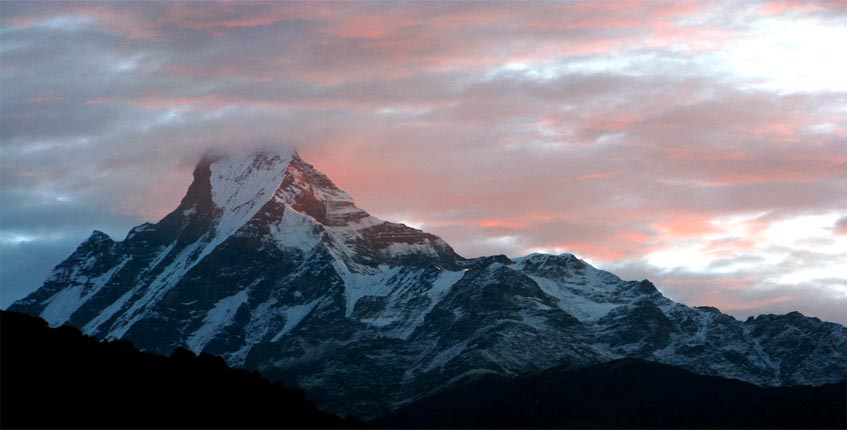 Mardi Himal Trekking is situated in Annapurna Region. It is one of the youngest trails which were discovered in 2012. The blissful beauty, pleasant climate, panoramic view of various mountains  and blooming rhododendron (national flower of Nepal) dotting the entire green hills red caught the attention of many trek based associations who later asked and forced the government of Nepal to open the trail for foreigners.
Mardi Himal is slowly gaining its popularity among trekkers but is still seeking its true identities like other mainstream trekking sites of Nepal—Everest Base Camp, Annapurna base Camp or Annapurna Circuit. Normally, trekkers who like crowd less trekking and who want to completely immerse in the beauty of nature prefer Mardi Himal Trek.
The greenery and fresh wood-air immediately surround you as you go ahead on the trail. The chirping of birds and the smell of forests gives you a sense as if you were being called by nature since long back.
Many trekkers who experienced Mardi Himal Trek in spring will never forget to recommend this trail to other fellow trekkers who are planning for Nepal. The reason behind is the attraction of rhododendron. It is a pink-red flower which blankets the entire green hill making the scene so majestic. It is something that cannot be described in words!
The splendid view of Fishtail (Machhapuchhre) Mountain while entering Low Camp arouses a feeling of hugging the entire white wall. Besides, you will also get an opportunity to witness the amazing view of Mardi Himal, Annapurna, and Himchuli.
Mardi Himal Base Camp is the last place of your visit. It is located at an altitude of 4,500m. From here you get the memorable view of Mardi Himal, Annapurna I, Annapurna South, Himchuli, Ten Peak, Gaganpurna, Gandharvachuli and Fishtail. You will be treasuring this moment forever in your life.
It is a site that will keep you young forever, at least mentally if not physically.