Manaslu Circuit Trek Information
December 8, 2016 admin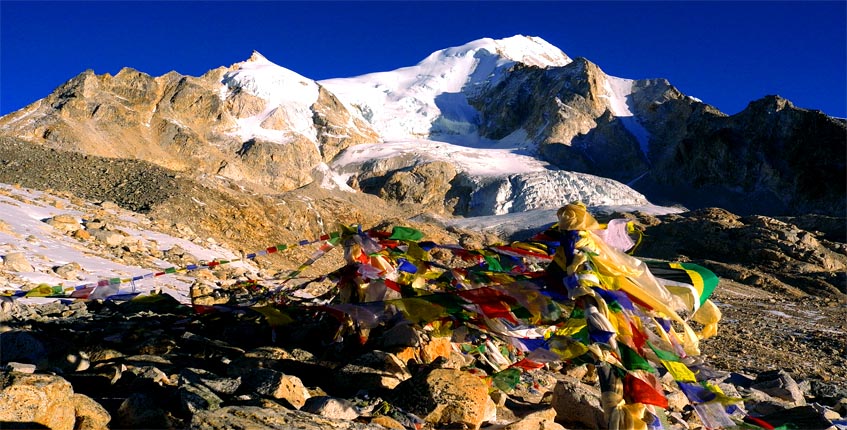 How many hours a day a person might walk to meet daily essentials of life? Two, three, four…… wild guesses do not address the reality of life. The truth is—large proportion of life. The major part of one's life is spent on walking just in order to purchase few kilograms of salt! 
Welcome to Manaslu Trekking, a destination where life is not struggle but struggle is life. Probably, Manaslu Circuit Trek and Manaslu Trekking with Tsum Valley are two wondering trekking trails where you get an opportunity to meet simple people who everyday exchange the never ending hardships of life simply with a natural smile. And, this natural and unmasked smile is the true greeting gesture of the people who you will see throughout Manaslu Circuit Trek.
Some facts about Manaslu Circuit Trek:
Arughat is the starting point of Manaslu Circuit Trek and depending upon your trail it prolongs till two or three weeks ending at Besisahar
You will cover 150 to 250 km distance on foot during this trek reaching to an altitude of more than 5100m at Larkya La Pass
Manaslu is also known as 'Mountain of Spirit'
It is located at Gorkha district in the central part of Nepal
Trekkers are blessed to witness more than 10 peaks of over 6500m including few peaks of more than 7000m in this trek. Some of the popular peaks witnessed while on this trek are: Himalchuli (7,893m), Ngadi Chuli (7,871m), Shringi (7,187m), Langpo (6,668m) and Saula (6,235m)
Mount Manaslu (8156m) is eight highest mountain of the world which is climbed more than 300 times so far. It is clearly visible from most part of the circuit.
Manaslu Conservation Area protects entire Manaslu Region and trekking in this part of the world is also known as Restricted or Controlled Area Trekking. Hence, it requires the special permit. It is reported that the conservation area covers six climatic zones.
Ethnic Groups:
Nubri and TSum are two main ethnic groups who inhabit this area (core area of Manaslu Circuit Trek) since long time back. A river which divides at Chhikur draws an unseen line of division between these two groups. At present, Tsum is still successful at preserving their tradition, culture, tradition and art in comparison to Nubri. People of this part of the world follow Tibetan Buddhism. It is also reported that pure Bon Po is still practiced here as the site shares culture and traditions of Tibet which the region (Manaslu) shares a border with.
Facilities at Manaslu Circuit Trek:
Manaslu Circuit Trekking is a teahouse based trekking trail where trekkers will accommodate. The local lodge (teahouse) meets most of the basic needs of trekkers including hot water, bed, drinks food, toilet, etc.
More than six different places where you spend the night are capable of providing internet facility.
The power supply is frequent in most of the places. The charging battery is almost free.
Flora and Fauna:
It is reported that more than 35 percent of Manaslu Region is forested which inhabits different species of animals, plants and birds. The jungle inhabits endangered species like Red Panda and snows leopard. Asian black bear, gray wolf, dhole, Assam monkeys, Himalayan musk deer, blue sheep, Himalayan tahr, mainland serow, Himalayan goral, wooly hare, horseshoe bat, Himalayan mouse-hare and black-lipped pika are some of the common species of animals sighted here.
Similarly, more than 110 species of birds are reported here. Some of the commonly sighted birds are: golden eagle, Eurasian griffon, Himalayan griffon, blood, impeyan, kalij and koklass pheasants, Himalayan and Tibetan snow cocks and the crimson horned pheasant.