Luxury Holiday Treks in Nepal
August 15, 2016 admin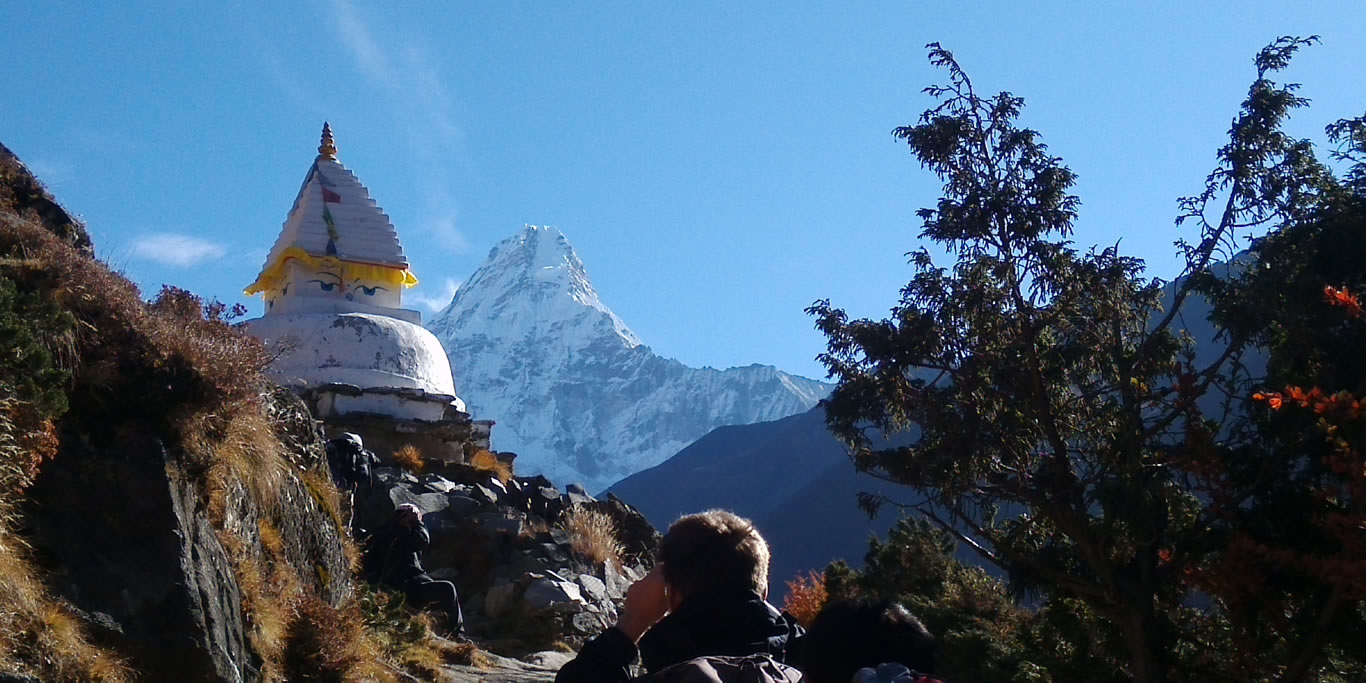 Looking for some trekking experiences to the foothills of Himalayas yet want to skip relatively basic accommodation? Luxury Holiday Treks in Nepal makes this wish of yours a possibility.  With increasing interaction with the outside world and influence of development in trekking destinations, Luxury Holiday Treks in Nepal is a good experience for adventure lovers. Here, you can explore the Himalayan lifestyle while your accommodation is of high quality and more of luxury than primitive grade.
Previous trekking destinations get luxurious touch
When you hear Luxury Holiday Treks in Nepal, don't get confused that now you won't be able to experience the raw natural wilderness and undulated trails. You can still get to traverse through unspoilt villages, forests decorated with colorful forests of rhododendron, oaks, conifer, bamboo and others, and walk past scenic landscapes. The only thing that gets up gradation is the hotels and guesthouses along the trekking trails.
Trekkers and explorers get the best of natural beauty, scenic landscape, diversity of wildlife and insight on the Himalayan lifestyle as well as the modern facilities in terms of beds and other facilities available during their stay. In recent days, the guesthouses have upgraded themselves and made new facilities available to their guests. If you happen to find these guesthouses next time you come for trekking in Nepal, you can feel the difference! You get hot water shower which is most probably powered by solar power than traditional source, you needn't squat when you go to washroom early in the morning or you see increased varieties of cuisines in your menu on your next visit. All adds up to make your trek a luxury holiday treks in Nepal.
Finding luxury holiday treks destinations in Nepal
Having told about the existing destinations being transformed into luxurious one may not be true all over Nepal. Not every trekking destination has this facility of being the luxurious holiday trekking destination. One among the many reasons is geographical remoteness and difficulty in taking the modern facilities to every trekking destination in Nepal. So which are the trekking destinations who got bit luckier than other destinations? Let's find out.
Especially, the regions of Annapurna and Everest have this privilege.  In these trekking destinations, you can find deluxe lodges at several places to be used for overnight stay. Talking about the Annapurna region, you can find luxurious stay in popular overnight stays such as Birethanti, Ghandruk, Majgaun and Dhampus among the several places. Other places of overnight stay also have seen up-gradation in terms of accommodation and other facilities.
If you are planning for trekking into the Everest region, you are likely to get more options in terms of packages. Whether you plan to trek to the highs of Tengboche, to the scenic Everest View Hotel, only up to the Sherpa hub of Namche Bazaar or to the foothills of Kongde Ridge, you shall have luxury hotels and lodges for your overnight stay.
All good in store for you!
As we are now talking about the luxury holiday treks in Nepal and its availability to selected regions, future holds a good prospect. Other regions and destinations which don't have luxurious stay shall gradually get such facilities. You can be hopeful for this owing to the fact that many rural areas are getting connected to road facilities and thereby the accesses to these areas are easier than before. Trails are being designed to maintain the feel of raw wilderness for the trekkers and explorers as well.
Thus, you can be assured of the luxuries that are getting added up in the trekking destinations in Nepal. Enjoy the contrasts and diversity, myths and wilderness, as well as beauty and warm hospitality of the locals. You have one more reason to come here and enjoy the luxury holiday treks in Nepal. Enjoy trekking even more!