Lower Dolpo Trekking : The Best Camping Trek in Nepal
May 23, 2017 admin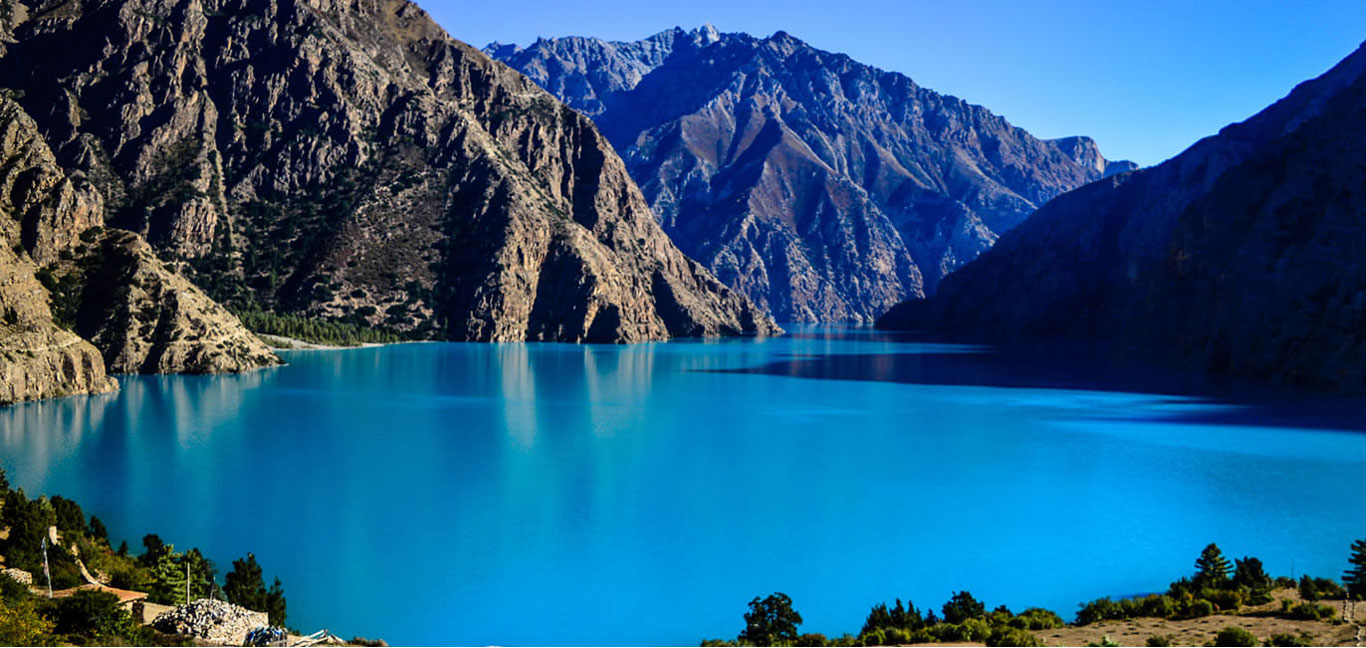 The Dolpo trekking area is surrounded by Kali Gandaki Valley in the west and stretches through Shey-Phoksundo National Park to the altitude of 5,190m. The destination primarily unfolds the beauty of Dhaulagiri massif.
The site exposes three main things for tourists—mysterious barren land of Lower Dolpo, colour changing lake (Phoksundo Lake) and Bon-Po religion.
No sooner you enter inside Lower Dolpo trekking region, a sense of uniqueness surrounds you. It is a kind of feeling that will unwind you from every little chore of life. It is like a moment when you completely realize the state of being egoless.
The lake here—Phoksundo Lake— changes its colour as per the spectrum falls on it. Normally, it turns deep green, gleaming silver and to its original color dark blue. The lake attracts you so intensely that you like to immerse in it completely and live life treasuring its beauty forever in your heart. The other fact about the lake is that there exists no animal at all, not even aquatic creature. According to natives, a water of the lake does not freeze. In short, it is a small piece of heaven on earth.
The word Phoksundo roots to the Tibetan language. It is made of three words: Park, Sung and Du which means expand, three and stone, respectively. Literally, the word Phoksundo means lake stretched on three sides and surrounded by stones.
The gompas in the area lure many tourists. Among them, Sheygompa is the most popular one. It was built in the 11th century. Similarly, Thashung Gompa which is situated near the lake was built 900 years back.
Bon-Po religion is prominent in the area. It is said that entire Lower Dolpo trekking region is that last place where pure Bon Po practitioners still exist. This religion is similar to currently existing Buddhism but older than it and differs in core areas of rituals. According to this religion, everything that exists in earth has spirit, be it living or non-living.
Numa La Pass and Bagala Pass are the two main passes that you encounter while on Lower Dolpo trek. The former is at an altitude of 5,190m whereas later is at 5,070m.