Khopra Ridge and Holy Khayer Lake Trekking
August 22, 2017 admin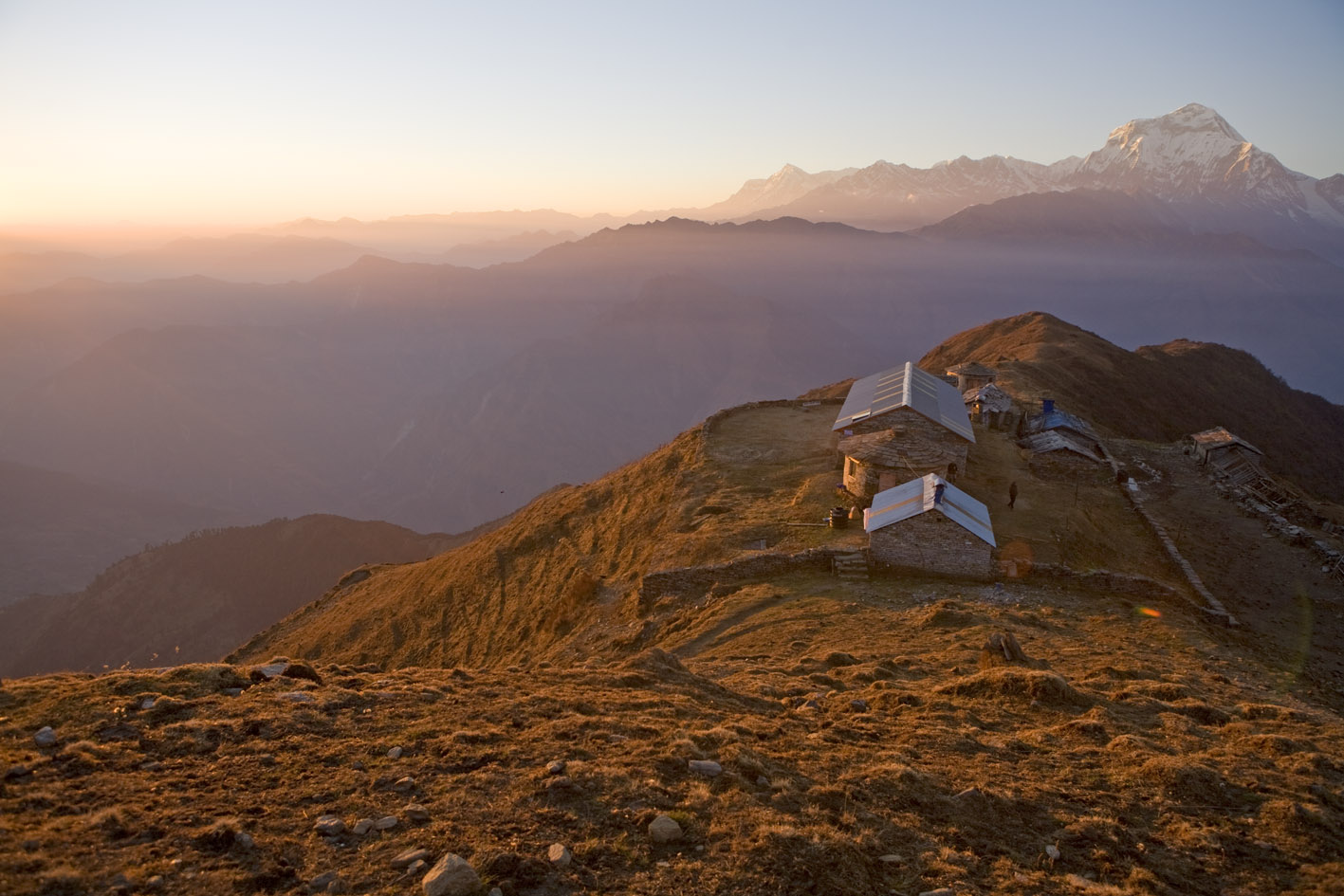 "adventure on off the beaten trail towards complete scenic wilderness"
Khopra Ridge and Holy Khayer Lake Trekking Trip Outlook  :
Trip Mode:                             On Hotels & Lodge basis on route trekking.
Trekking Grade:                     Moderate and Adventurous.
Activities:                               Sightseeing tours- overland drive and scenic trek.
Trek duration:                        09 Nights & 10 Days (Pokhara to Pokhara)
Maximum Altitude:                3,870 m at Khopra Ridge & 4,247 m at Khayer Lake.
Total Trip:                               13 Nights & 14 Days (Kathmandu / Kathmandu)
Season:                                  All season except July to August and March to May
Introduction:
Khopra Ridge and Holy Khayer Lake Trekking, a perfect destination for all types of interested people, as it leads you close to the mountains and in complete tranquility in the harmony of hill people Gurung and Magar immense culture with age old traditional life.
Annapurna Khopra Ridge Trek also known by the name of Khopra Danda Trekking, one of the most fascinating combination with scenic green hills, beautiful woodland, daily views of high Annapurna and Dhaulagiri massive peaks and exploring local culture of great interest.
Our wonderful adventure to Khopra Ridge and Holy Khayer Lake Trekking starts from picturesque and famous touristic Pokhara, blessed with great beauty of mountains-green hills and verdant valley including its serene Phewa and Begnas Lakes, taking a short exciting drive to our trekking point around low areas of Annapurna Himalaya.
As the walk progress entering into higher cooler alpine hills covered with beautiful rhododendron-magnolia-oaks and pine trees, the area around Ghorepani listed as world largest rhododendron natural garden with amazing views, where an hour hike leads you up on top Poon Hill at 3,210 m high with sweeping panorama of mountains with majestic Machhapuchare 'Fish Tail' peak includes stunning sunrise from this great spot.
From here our route leads away from main stream trekking trail on off beaten tracks into pure wilderness walking past nice and lovely village of Sauta and then ending up with a climb at Khopra Ridge at 3,870 m high with awesome views of Dhaulagiri-Vara Shikar (Annapurna Fang) with close Annapurna South peaks.
At Khopra Ridge enjoying the grand views our walk leads further north to our final highlight of the adventure at Khayer Lake which is the highest point of the trek with 4,247 m elevation offering tremendous views of nearby peaks with Annapurna I, the Khayer lake regarded as holy where great religious festival takes place in the month of August, hundreds of pilgrims visits to bathe and have dip in this icy glacial lake, where sin of a lifetime will be cleansed.
Khayer Lake acutely a glacial pond fed from the glaciers of Vara-Shikar, Annapurna South and Annapurna I, with glorious and interesting time at Khayer Lake our journey continues back to Pokhara taking an alternative route via Gurung village of Ghandruk and Tadapani where a short scenic drive brings you back at famous and scenic Pokhara after a marvelous experience of a lifetime at nd then
Khopra Ridge and Holy Khayer Lake Trekking, a remarkable adventure around hidden pockets of high hills of Annapurna Himalaya.
A fascinating destination leading on the off beaten tracks away from mainstream trekking trails towards remote pristine and unspoiled areas of Khayer holy lake and on high ridges of Khopra.
World Trail Finders Adventure with years of past experience exploring and pioneering new fresh areas, so that travelers can enjoy this marvelous Himalayan destination with us.
Where only few other trekkers and adventurer have ventured on this new hidden area of Annapurna, leading you with daily views of mountains, walking into the serene woodland of tall rhododendron-oaks and fir trees, in spring time this whole area turns magic with wild flowers in full bloom.
Starting this magnificent journey from Kathmandu with an exciting drive to scenic Pokhara a beautiful touristic spot, blessed with nature of high-rolling green hills in the shade of Annapurna Himalaya where its reflects on its pristine lakes of Phewa and Begnas.
Pokhara the starting and ending point of our adventure, as the walk progress heading into high hills at Ghorepani and Poon Hill with striking sunrise views over chain of Himalayan peaks and then our route heads away from popular and busy mainstream trail towards isolated villages and hills at Khopra ridge with a marvelous scenery of mountains and landscapes.
Annapurna Khayer lake and Khopra Danda Trekking completes with a visit of holy Khayer Lake fed from the glacier of Annapurna I and Annapurna South including Annapurna Fang (Vara Shikar).
On auspicious month of August where local pilgrims visits this holy lake for a dip and a bathe to relinquish the sin of a hundred life times.
Our return journey leads to traditional Gurung villages of Tadapani and Ghandruk with downhill walk to reach back at scenic Pokhara where this marvelous adventure Khopra Ridge and Holy Khayer Lake Trekking concludes with memory of a lifetime experience.
Khopra Ridge Trek Itinerary:
Day 01:            Arrive in Kathmandu 1,315m and transfer o hotel.
Day 02:            In Kathmandu with sightseeing tour at places of interest.
Day 03:            Drive or fly to Pokhara 820m (220 k.m) – 06hrs (30 mins by air).
Day 04:            Drive to Nayapul (trek starting point) with 4 hrs walk to Tirkhedhunga 1,440m.
Day 05:            Trek to Ghorepani 2,850m – 06 hrs.
Day 06:            Hike to Poon Hill 3,210 m and trek to Tadapani 2,640m – 05 hrs.
Day 06:            Morning hike to Pun-Hill and trek to Sauta 2,200 m – 05 hrs.
Day 07:            Trek to Shistibung 3,000 m -05 hrs.
Day 08:            Trek to Khopra Ridge 3,870 m -03 hrs.
Day 09:            At Khopra Ridge for optional excursion to holy Khayer lake.
Day 10:            Trek to Dobato 3,420 m – 05 hrs.
Day 11:            Trek to Ghandruk 1,940 m – 06 hrs.
Day 12:            Walk to Nayapul and drive to Pokhara (4 hrs trek and 2 hrs drive)
Day 13:            Drive back to Kathmandu on tourist bus and transfer to your hotel.
Day 14:            Final International departure homeward bound.