How to reach Everest Base Camp from Lukla?
September 3, 2017 admin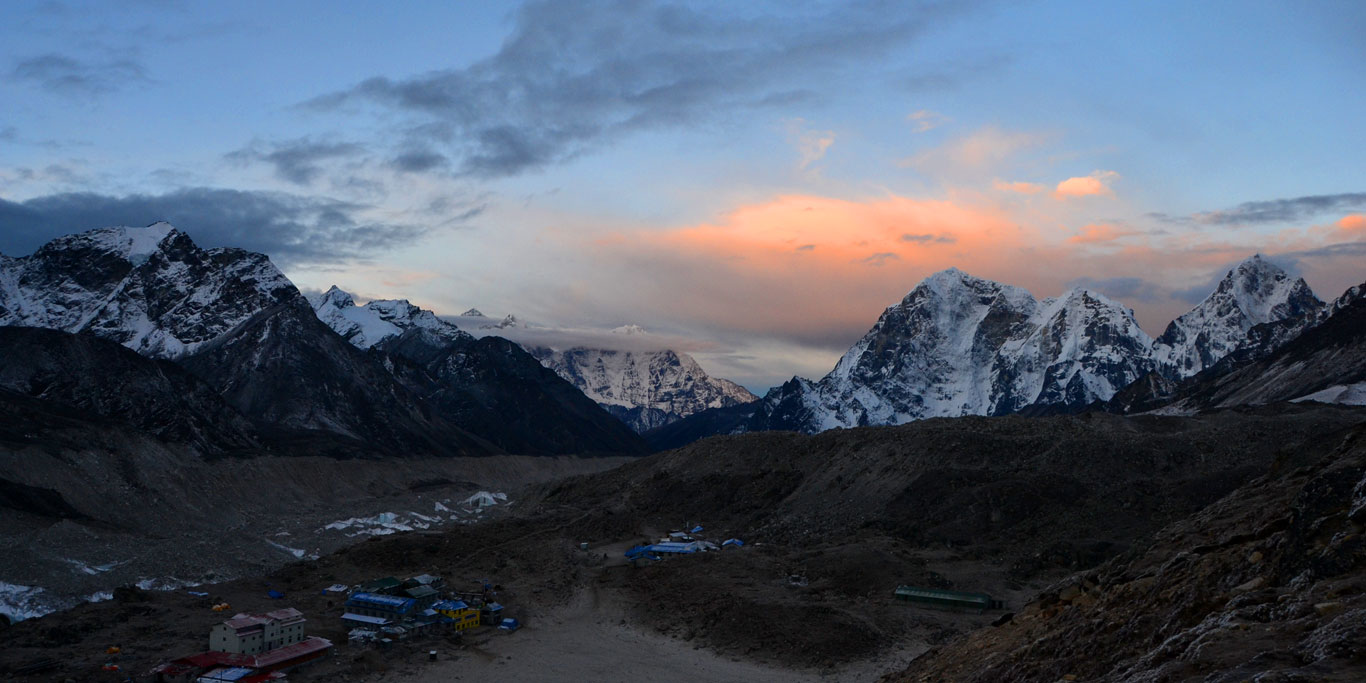 Nepal is one of the favorite trekking destination for trekkers around the globe. Why wouldn't it be? After all there are many world famous trekking trails and routes for travelers to explore. And whenever someone mentions trekking in Nepal, Everest Base Camp is bound to pop up! Not just some. Many will agree that EBC is a must visit destination for anyone traveling to Nepal. But wait! What exactly do you know about trekking to EBC other than taking a flight to Lukla. Here I am assuming that you will at least know about Lukla for the very least. And if you are clueless about how to reach Everest Base Camp from Lukla then continue reading. Because today I will give remarks on how to reach Everest Base Camp from Lukla in an understandable manner.
After landing at the Lukla airport which is located at a high altitude of 2,860 meters (9,383ft). You can relish the view of the serene Khumbu region with the crystal clear blue sky above you. You have left the raspy city areas of Kathmandu. And now reached the serene land of the Himalayas. So, if you plan on visiting the EBC. The next viable step for you is to head towards Phakding village which is going to be your next destination. Initially, you will descend down and then start hiking up through lovely forested trails. In this way, you will begin your journey and start moving higher to other village settlements.
After Phakding village, lies the famous Sherpa town of "Namche Bazaar". You will have to go through many suspension bridges today. But it will be exciting nonetheless. Known largely for its iconic markets and hotels, Namche Bazaar serves as a place for acclimatization. This may sound ironic! But when you are trekking at high altitudes, your body might not necessary be able to adjust properly. Hence, spending a day or so in a place like Namche Bazaar is obviously a requirement for every trekker. As you continue heading further, you will now reach other Sherpa villages. Tengboche and then Dingboche respectively. However, Tengboche is likely to be the most interesting one as you can see Mt. Ama Dablam closely. And you can even pay a visit to the largest monastery of Khumbu region here.
Continuing on, we will now leave Dingboche village and continue heading up to Lobuche. After Lobuche, we will march onward to Gorakshep. And for your information this is the last village before reaching Everest Base Camp. Furthermore, it can get pretty cold up here. So, do wear warm clothes and if possible put on a wind proof jacket as well. Especially during the winter season. From here on ward, we will begin our incredible hike up to the EBC which will not take us much time to reach on foot. However, you have to remain very cautious as the trails may change unexpectedly. Last but not the least, you will find yourself standing amongst the majestic Himalayas surrounded by rock hard glaciers.
In this way, you will have completed your task of visiting Everest Base Camp from Lukla. And at the final phase of your trek, you will return back to Lukla. It truly will be an inspiring moment for everyone who makes it to EBC despite the harshness. You can celebrate the completion of your trek after reaching Lukla and before flying back to Kathmandu. Hope this article cleared your concept on how to reach Everest Base Camp from Lukla. In the end, I just want to suggest you that if you are well prepared and have a physically fit body, then the EBC Trek will be a blast for you till the end!