The Highlights of Everest Three High Passes Traverse Trekking
April 26, 2017 admin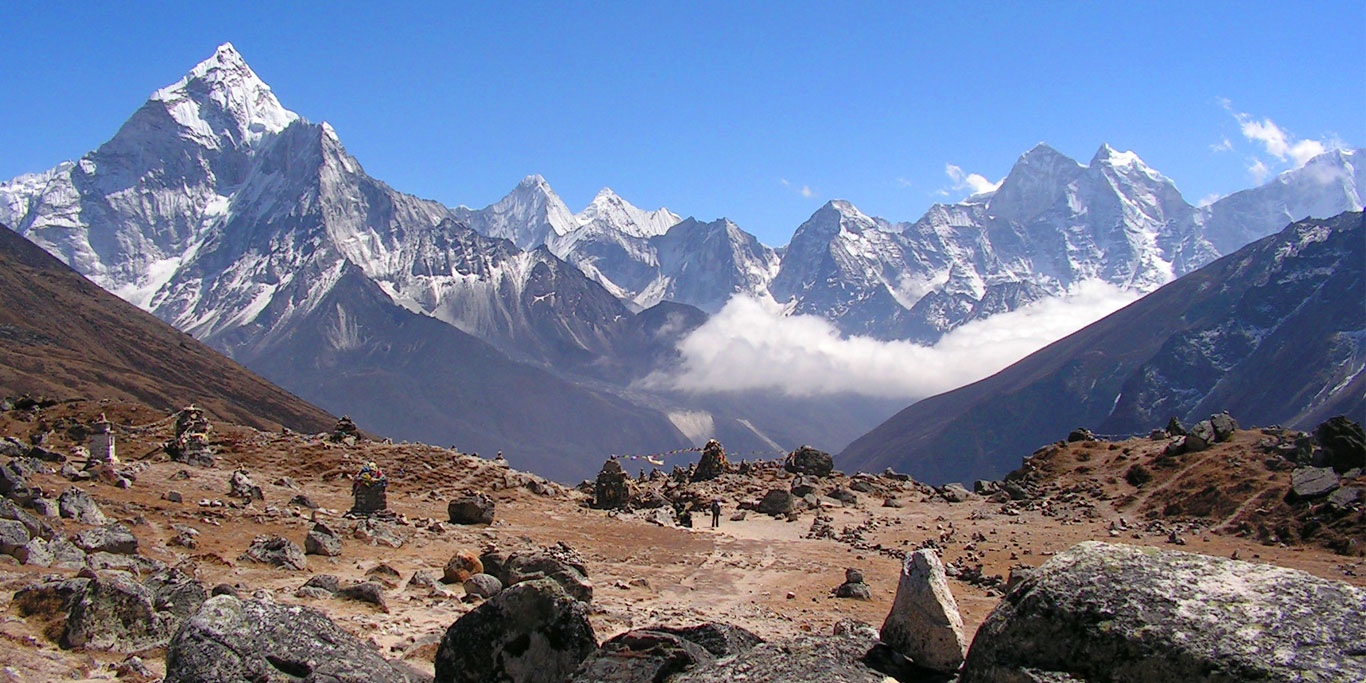 ' a mind blowing experience crossing scenic high passes around Khumbu / Everest area'
Highlights :
"Sweeping scenic flight to and from Kathmandu / Lukla with awesome mountain panorama
Walk into lovely traditional Sherpa farm villages of immense interesting Buddhist culture
Scenic views of snow capped peaks with Everest and other adjoining mountains and landscapes
Exploring Sherpa villages and old Buddhist monasteries enriched with ancient artifacts and idols
Crossing picturesque passes over Kongma-la, Cho-la and Renjo-la at above 5,500 m high
From green alpine woodland to rugged terrain of remorseless fields of ice and glaciers"
Introduction:
Everest Three High Passes Traverse, certainly a fully loaded adventure of a lifetime experience where you will be on high ridges above world's highest passes over Kongmo-la 5,535m, Tsho-La 5,368 m and Renjo-la at 5,360 m with stunning view points at Gokyo Ri 5,357 m and Kalapathar 5,545 m high.
A climb to scenic Kalapathar will be the highest point of the adventure on Everest Three High Passes traverse, where you will be encircled with arrays of world's highest peaks including Mt. Everest at its closest within stone throws distances.
Another grand view point of Gokyo Ri where you will have an opportunity to grasp world's four highest mountain at one look with number one Mt. Everest- 4th highest Mt. Lhotse, 5th highest Mt. Makalu and Cho-Oyu world 6th highest peaks.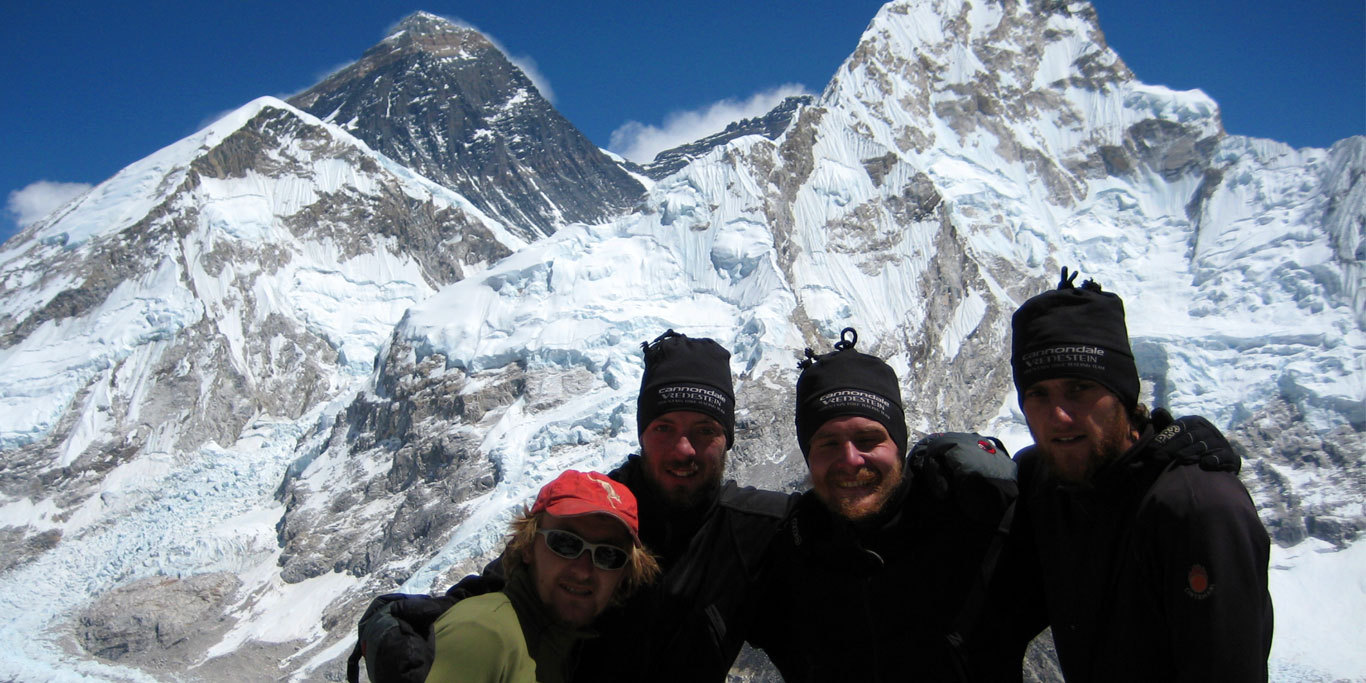 Beside mountain views and dramatic scenery of deep and high valleys, green hills covered with enchanting alpine forest of birch-juniper-rhododendron (national flower of Nepal), magnolia, pines and fir tree lines is totally fascinating on daily walks.
Everest Three High Passes Traverse, walks leads you to lovely Sherpa villages the highlanders of Everest and Khumbu region, the hardy people famous as world's best natural climbers with its rich lively colorful culture interwoven with Buddhism religions similar to Tibetan way of life and old heritage of living as it was for hundred of centuries.
On this trek you will have time to visit its old monasteries of immense interest full of ancient artifacts, paintings with sacred idols of Lord Buddha and other high respected priests known as Ringpoche.
Everest Three High Passes Traverse can be done clockwise or anticlockwise, depending upon your choice and itinerary days, whatever directions you choose adventure continues leading you to high passes above 5,500m with mind blowing panorama of mountains and picturesque landscapes.
Our walk leads you from Lukla after a short panoramic flight from Kathmandu, heading towards higher Khumbu valley and through many nice villages of Ghat-Phakding-Monjo and famous Namche Bazaar where colorful Saturday market takes place.
Walk leads through lovely serene woodland to reach at beautiful Thyangboche Monastery area where you will be surrounded with mighty peaks including Everest and magnificent Amadablam.
Finally our adventure leads to barren and arid terrain within windswept areas of Dingboche and Lobuche and crossing high Kongma-la to reach at Everest base camp, as the walk continues to cross our second scenic Cho-la (Tsho-la) to reach at beautiful Gokyo valley and its emerald lakes beneath Ngozumba glaciers, and then our final adventure takes you over Renjo-la pass to conclude this amazing journey  Everest Three High Passes Traverse to reach at Lukla for scenic short flight back to hustle bustle city life of Kathmandu.
Everest Three High Passes traverse starting first with an adventure crossing over Kongmo-la at 5,535 m beyond Imjatse valley to reach at Everest base camp via Lobuche and Gorakshep.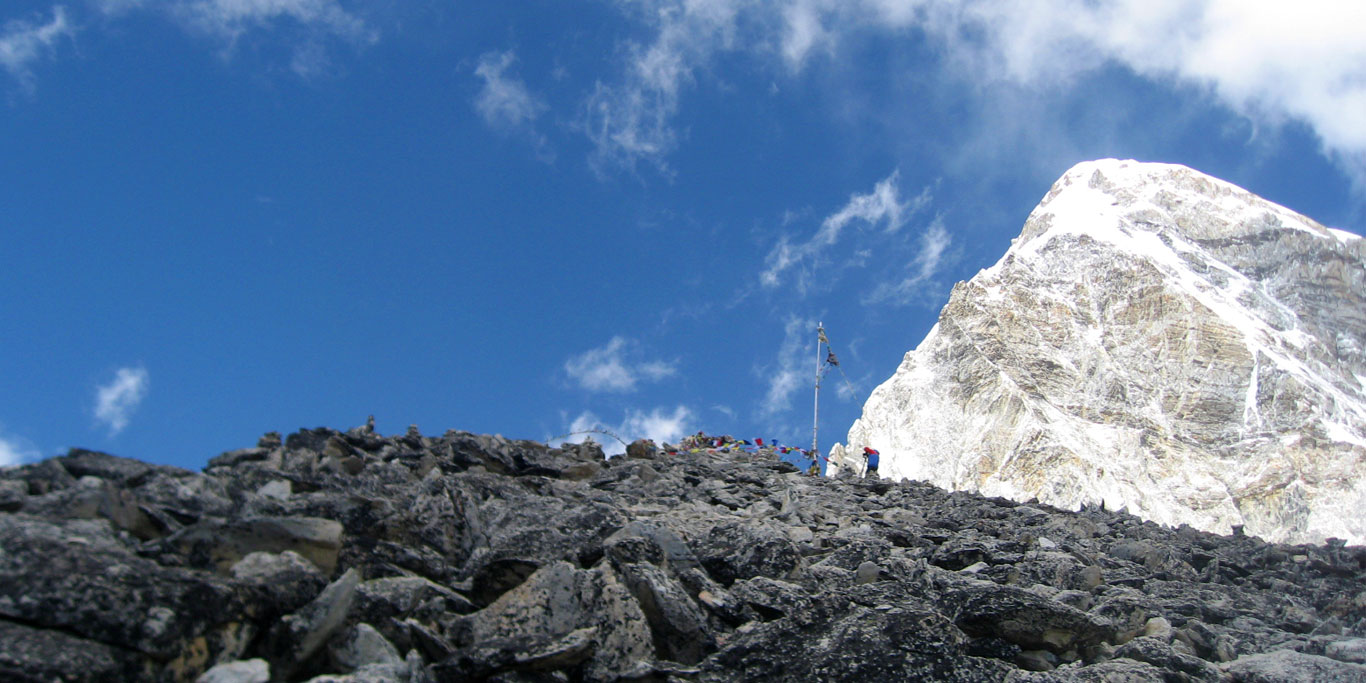 Our second adventure leads you over Tsho-la (Cho-la) at 5,368 m high to reach at beautiful Gokyo Lakes, and then over our last third pass of the adventure to cross Renjo-la at 5,360 m where our Everest Three High Passes traverse adventure completes.
Everest Three High Passes traverse rewards your with spectacular views of Mt. Everest (8,848m / 29, 028ft),  Mt. Lhotse (8,516 m-24,940 ft), Nuptse (7,855m-25,772 ft) and Lho – La or or Khumbutse peak (6,036 m – 19,992ft) Mt. Lingtren (6,749 m / 22,142 ft) Changtse ( 7,583 m / 25,230 ft) Mt. Pumori (7,161 m / 25,772 ft)  Amadablam ( 6,812 m / 22,480 ft) Kangtenga (6,782 m / 22, 380 ft) Tharmarserku ( 6,623 m / 21, 855 ft) Kwangde (6,011 m / 19,837 ft) Kusum Khanguru (6,373 m / 21,030 ft) holy peak of Khumbi-la (5,761 m / 19,012 ft) and as far world's 5th highest Mt. Makalu (8,463 m / 27, 766 ft) 6th highest Mt. Cho-Oyu (8,201 m / 26,906 ft) with trekking peaks Island Peak / Imjatse (6,160 m / 20,328ft) Lobuje Peak (6,119 m / 20,192 ft) Khongma Tse / Mehara Peak (5, 849 m) Pokhalde ( 5,806 m / 19,159 ft) and many other smaller unnamed peaks.