Explore Around Dhaulagiri Base Camp: The Dhaulagiri Circuit Trek
June 19, 2017 admin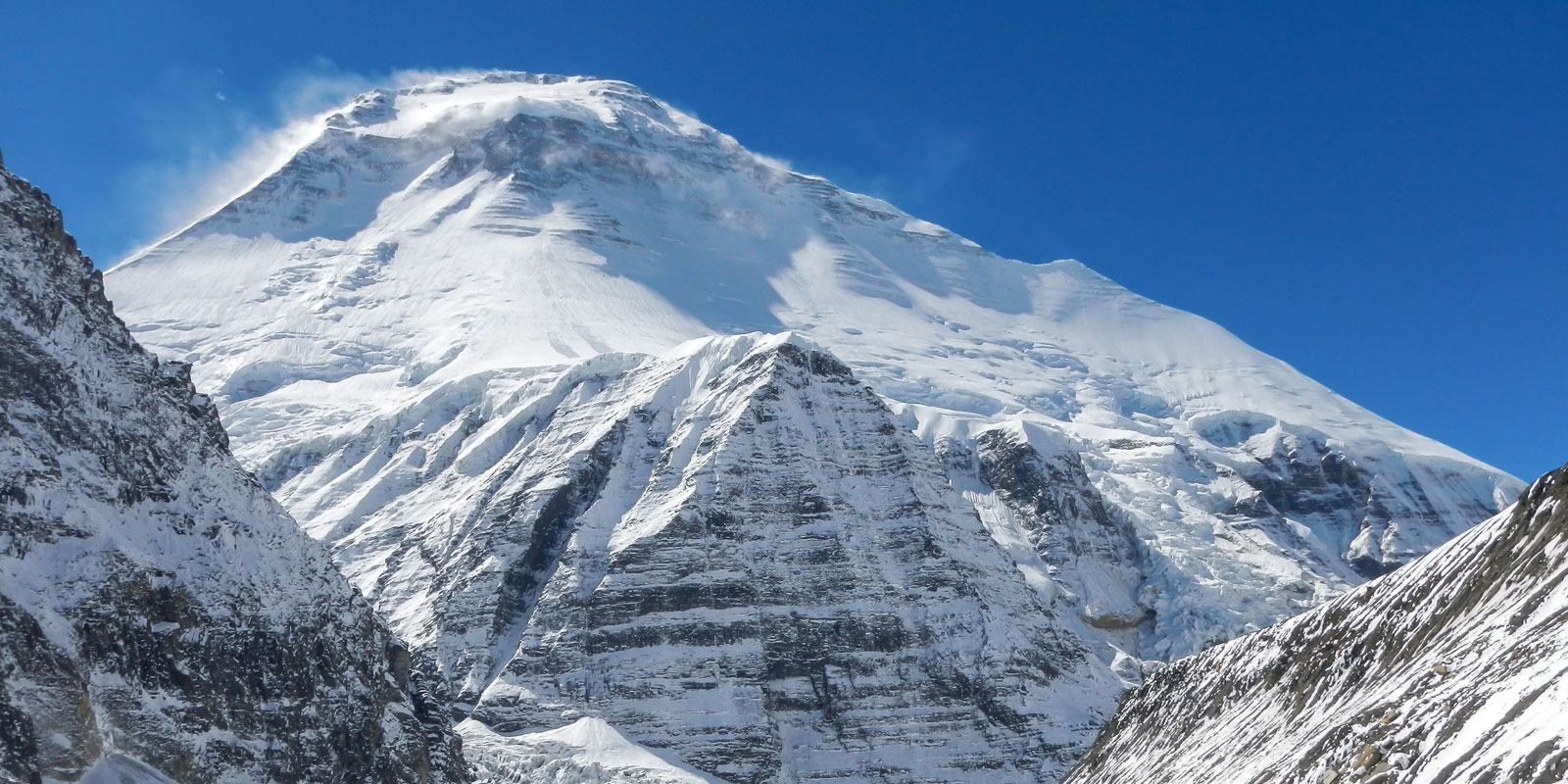 "adventure around world's 7th highest mountains with spectacular scenery"
Dhaulagiri Circuit Trek Highlights:
"Adventure around world 7th highest mountains within massive range of peaks
Walk from warm low sub-tropical temperature to cooler alpine hills towards ice and glaciers
Daily scenic views of world's highest peaks from Dhaulagiri-Annapurna to Manaslu range
Exploring within Magar-Thakali and Gurung villages of immense interesting local culture
Trekking into serene cool alpine forest to remorseless fields of ice and glaciers
From off the beaten trail to main stream around Kali-Gandaki within world's deepest gorge"
Introduction to Dhaulagiri Circuit Trekking:
Dhaulagiri Circuit trek an adventurous and breathtaking journey where you will be in the shade of world seventh highest Mt. Dhaulagiri massive range of peaks from the beginning to the end of the trek in the comfort of excellent camping facilities of cooks-kitchen staff, guides and porters where entering Kaligandaki River valley one stay overnights in nice and cozy lodges on routes trekking after being in complete wilderness around massive Dhaulagiri range.
Beginning this awesome adventure from popular and scenic Pokhara enriched with natural scenery where massive Annapurna Himalaya reflects on its serene lakes Phewa and Begnas, our treks starts and ends in this beautiful city at Pokhara.
From Pokhara an exciting overland drive leads you to Beni and further to Darbang around Magar people farm villages and towns following the raging Myagdi River that flows from Dhaulagiri base camp and its massive glaciers and Ice Falls.
Walk leads past several farm villages of Dharapani-Jugepani and to the last human settlement at Bagar, a small farm village and then on the high cooler hills walking into complete wilderness towards Dhaulagiri base camp and beyond, where trek leads into cool alpine forest of tall pines-firs-oaks-rhododendron and magnolia tree lines.
As Dhaulagiri Ciruit trek progress leaving the rich vegetation and tree-lines behind for complete nature in the harmony of snow capped peaks and glaciers, walk continues after overnights in Bagar-Dovan-Jungle Camp (Bhaise Kharka), Italian and Japanese camps at Chhatere beneath Dhaulagiri South peaks.
Slowly walking past moraine and glaciers to reach our highlights at Dhaulagiri base camp above 4,750 high facing tumbling icefalls and glaciers of Dhaulagiri I, and then heading towards Hidden Valley after crossing French Pass at 5,360 m the highest point of the adventure and then towards vast hidden valley to cross another Dhampus / Thapa Pass over 5,250 m high offering spectacular views of Dhaulagiri-Dhampus peaks with Annapurna range of mountains.
Finally walk leads back into main villages of Marpha-Tukuche and Tatopani where temperature are warmer within farm villages and rice terraces, from Tatopani one walk up hill to Ghorepani and Poon Hill to end the trek at Pokhara or just drive from Tatopani after enjoying its natural hot-spring towards Pokhara after Beni town.
Dhaulagiri Circuit Trek offers views of Dhaulagiri I at 8,167 m. On the other hand, the French Col (5100 m) which lies on our trekking route, offers the magnificent view of Mukut Himal (6328 m), Tashi Kang (6386 m) Sita Chuchura (6611 m)Tukche Peak (6920 m) and Dhaulagiri I. Includes views of Annapurna –Machhapuchare "Fish Tail" peak with Manaslu towards further east.
Truly an enjoyable and mesmerizing adventure Dhaulagiri Circuit Trekking where one can trek for 16 days or less as per your time and duration in Nepal Himalaya.