Everest Trekking in Nepal
April 9, 2017 admin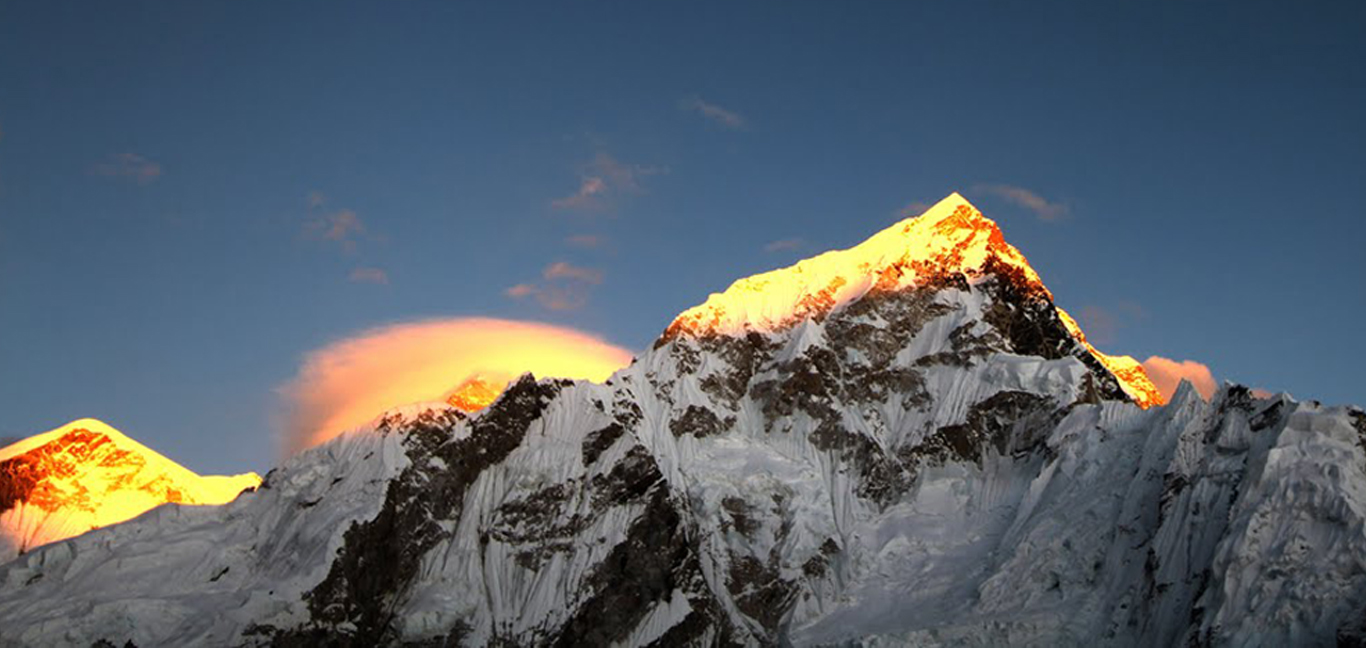 You talk about Mount Everest but I can lead you to this tallest peak of the world. You might have read about Sherpas (mountain people) but I can provide you an opportunity to experience their culture and tradition. And you might have heard about Yeti (Abominable Snowman) but I can show you its skull. Yes, I do.
The speciality of Everest Region Trekking is that it unfolds all the reality associated with mountains regarding which you have been talking, reading or hearing since your childhood days. Also known as Khumbu Region, the site (Everest Region) is situated in north-east of Nepal.
The region envelops more than 300 peaks ranging from 3,300m to 8,848m. It is the place that welcomes you in a natural way, with a smile. The hospitality of Sherpa people is as pure as snow which straightly penetrates your heart leaving the deep impression in you forever. And probably, Tengboche Monastery in the Everest Region is the only place in the world where you will get a chance to see Yeti skull.
Aforementioned facts are some of the main reasons responsible for attracting a large number of people across the globe in Everest Region. The destination comprises of various trekking trails and every path has its own uniqueness which ultimately unfolds the beauty of tallest tower of the world—Mount Everest (8,848m).
Some of the popular trekking routes and destinations of Everest Region are: Everest Base Camp Trekking, Everest View Trekking, Everest High Pass Trekking and Everest Base Camp Trekking via Jiri.
Going through various literature and watching videos on youtube regarding Everest Trekking in Nepal is such a waste of time. The truth is: it is a destination where you experience the purest form of nature.
Everest Base Camp Trek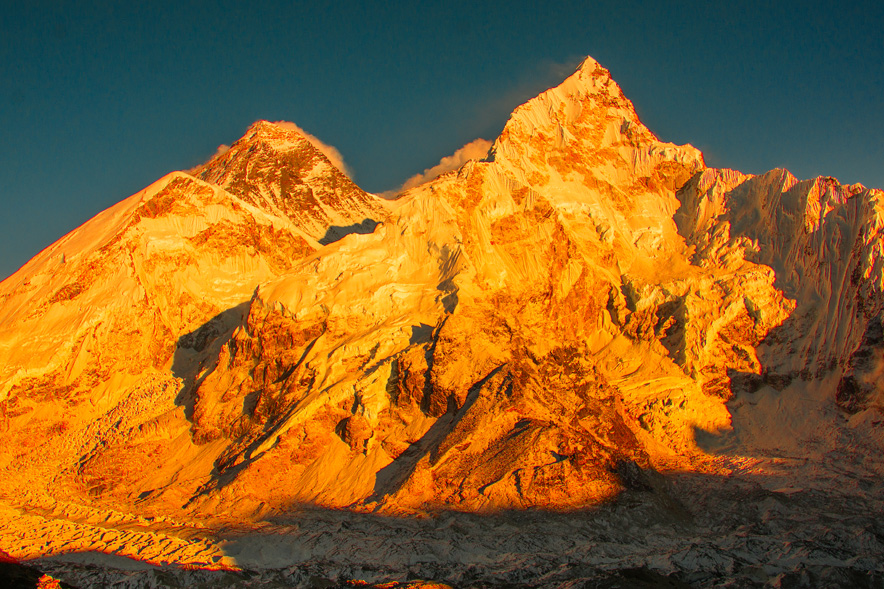 What clicks in your mind when I say Everest Base Camp Trek? Well, it triggers a picture of the tallest mountain in the world towering at an altitude of 8,848m, right?
But it is something more than that. In reality, Everest Base Camp Trekking is a sum total of various experiences which you treasure within 11 trek days starting and ending from/at Lukla.
It is a blessed trekking that exposes almost everything that a trekker expects to witness—culture representing entire Khumbu Region, Sherpa People and purest form of scenic beauty.
No sooner you exit Lukla airport you start breathing spirituality in its air. The fluttering colorful prayer flags welcome you to Sherpa land that is unique and rich in culture and tradition. Your morning begins with new enthusiasm and the day ends with utter joy.
You pass through Phakding, Namche Bazaar, Tengboche, Dingboche, Lobuche and Gorakshep before arriving at your dream destination—Everest Base Camp. Namche Bazaar is the unofficial capital city of Khumbu Region. The view of AmaDablam, Lhotse, Nuptse, Thamserku along with Mount Everest from Namche is truly majestic. You like to immerse in the beauty of Namche Bazaar. Moreover, you get an opportunity to acquaint with Sherpa culture here.
Tengboche is the religious spot of entire Khumbu region where locates the biggest monastery of the region—Tengboche Monastery. Here you will get an opportunity to observe Yeti skull.
Almost a new peak unfolds its beauty in front of you in every day walking. It is ecstatic. Amazing!
If you do not visit Kalapathar, then your Everest Base Camp Trekking is incomplete. It is a place from where you get a 360-degree view of various mountains. Just imagine a place where you are surrounded by mountains. Yes, Kalapatthar is that very site.
Finally, you get back to Lukla after spending a night in Pheriche, Namche and Lukla. At last, you leave Khumbu Region with loads of memories to cherish throughout your life. Everest Base Camp Trekking is such a journey that will keep you young forever. Memory never fades!!
Everest View Trek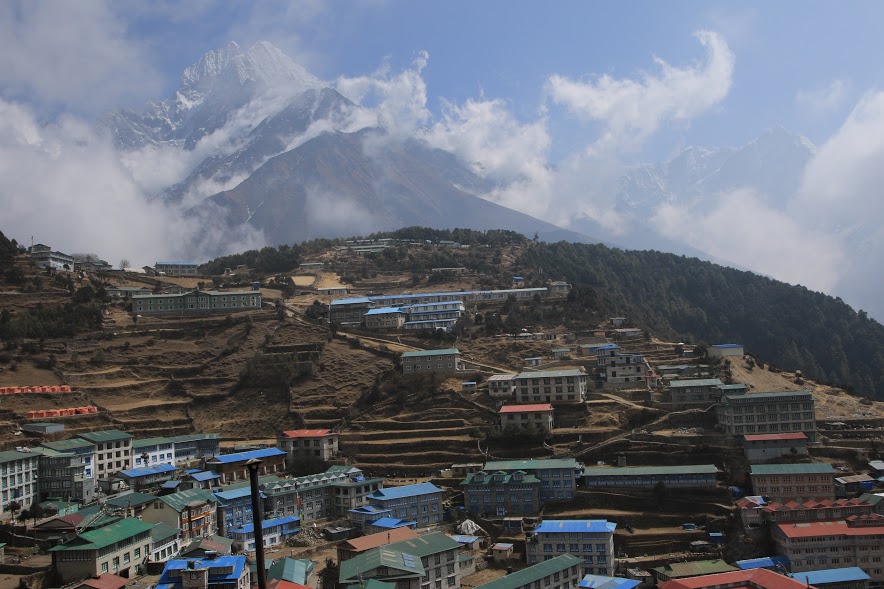 Everest View Trekking is a simple type of trekking that fits well to the people of any age group in between eight to 70. Normally, Everest Base Camp Trekking is a moderate type of trekking and people who cannot perform it can choose Everest View Trek as the trail unfolds all the beauty of entire Khumbu Region in brief time period.
In other words, it is a kind of the gist of entire Everest Base Camp Trekking. The path exposes many mountains like AmaDablam, Lhotse, Nuptse, Thamserku along with Mount Everest.
Many people prefer this trekking because it is completely rewarding. You pass through Phakding and Namche Bazaar before getting in Everest View Point which is at an altitude of 3,800m. From Everest View point you observe entire Khumbu Region. Retracing the same path you get back to Lukla.
While talking about Everest View Trek, I do not like to forget one of my guests who returned content after the trek. He was old of around 65 but desperate to get in Khumbu region and we suggested him Everest View Trek which truly did fit him.
Later at the time of departure, he summarized the trek in a poem of two lines which penetrated my heart. He went back to his destination but I still keep on humming his lines. Probably, he delivered or shared the best experience of his life which can be exemplary for anyone who wants to experience Everest View Trek.
Everest View Trek is my Vatican
What is yours?
Knowingly or unknowingly, people are always in search of something spiritual. Probably, he got refuge in Everest View Trek. I am always thankful for him for providing me such a memorable line.
Everest Base Camp Trekking via Jiri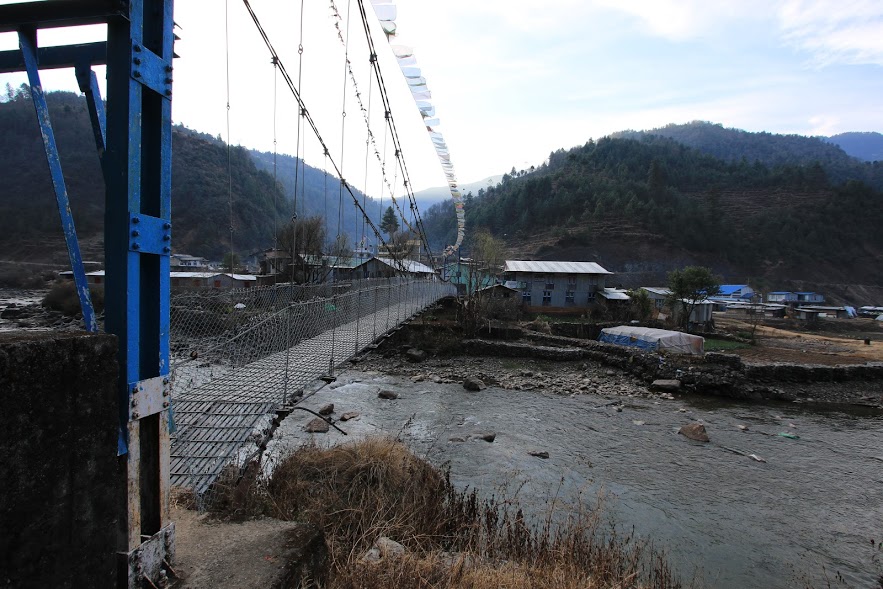 Are you expecting to double the thrill of adventure then opt for Everest Base Camp Trekking via Jiri? The trail has historical importance too. It is the same track which Sir Edmund Hillary and Tenzing Norgay Sherpa followed before conquering the tallest peak of the world in 1953.
Following the footsteps of Hillary and Sherpa, you will be proceeding towards the base camp through Jiri. Jiri is regarded as Switzerland of Nepal. Moreover, the path will lead you to typical countryside Nepal and if you are a student of sociology then you will get many things of your interest here. Many sociologists have written different books by observing the social structure of this area especially, Tamang culture.
The mani walls, prayer flags, chortens and flora and fauna is another stunning feature of this trek. Despite being a classic route, it is a kind of virgin trail hence, the site is capable of portraying the undisturbed scenic beauty of this sacred land.
In addition, while on this trek you move ahead penetrating Sagarmatha National Park. It is one of the largest National parks of Nepal that is stretched to an area of 1,148 square km. You will be walking in the Himalayan ecological area that inhabits different species of animals, birds, butterflies and flora and fauna. Blood pheasant, yellow-billed chough, red-billed chough and blood pheasant are commonly sighted beautiful bird species. If lucky enough, then you can spot blue sheep, musk deer, snow leopard, Himalayan black bear, red panda and much more. The red panda is one of the endangered species.
You will pass through Shivalaya, Sete, Junebesi, Nunthala, Bupsa and Surke before arriving at Phakding on the seventh day of the trail. From here you catch the regular route to Everest Base Camp. The speciality of Everest Base Camp Trekking via Jiri is that trekkers will get full time for acclimatization so there is the least chance of being arrested by altitude sickness.
Everest High Pass Trek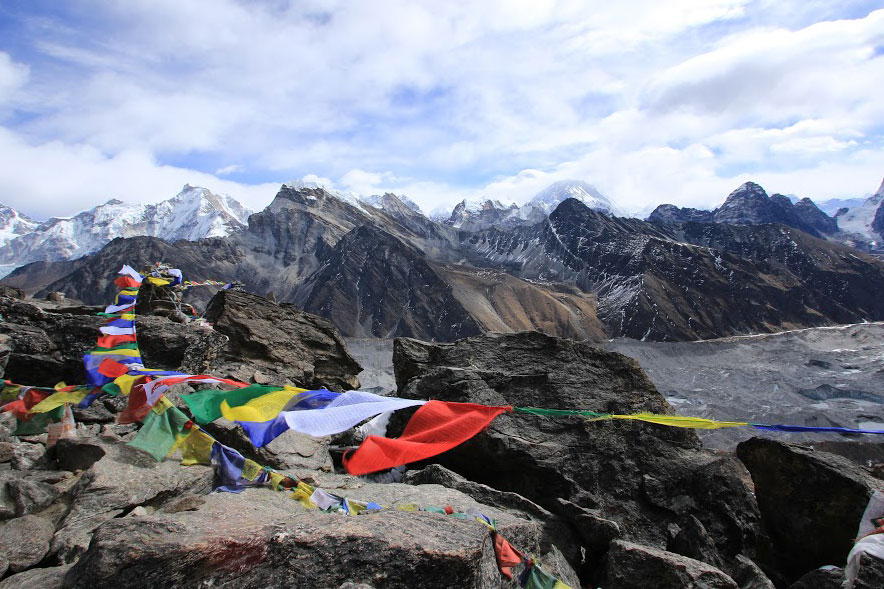 Preference matters! Kudos to all them who accept challenges and kudos to all them too who do not hesitate to lock horn with the toughness exposed at Everest High Pass Trek.
Welcome to the land of adventure—Nepal—where you can test your real endurance against nature. If you think you are the one who is capable of mastering all odds, then Everest High Pass Trek is waiting for you since ages. This strenuous trek will mirror your ability and let you know what you are composed of.
The speciality of this trek is that it leads you to three passes—Cho La, Kongma La and Renjo La. Luxury Holiday Trek asks its guest to be fully prepared before experiencing this trek. Do not take it casually as the trail demands physical fitness and stamina.
Cho La: It is at an altitude of 5,368m. You cross Ngozumpa glacier before arriving at Cho La. Ascending Cho La is challenging and requires the perfect assistance of experienced Sherpa guide who Luxury Holiday Treks can provide.
Kongma La: Locating between Chukhung and Lobuche, this pass is at an altitude of 5,535m. Among all three passes, it is situated at the highest elevation.
Renjo La: Leaving Gokyo in the west, this pass lies in the east of Lungden. Renjo La is at the height of 5,360m. The path to Renjo La pass is very difficult. The best thing about this pass is that it offers you a chance to witness scenic beauty of Khumbu region.
While on trek we will hit Kongma La pass at first followed by Chola La and Renjo La pass. Despite its toughness, it is a blissful trail that takes you to Kalapatthar and many other stunning places of Khumbu Valley. Moreover, you will witness more than eight mountains above eight thousand meters along with the pristine beauty of Gokyo valley while on course to Everest High Pass Trek. Due to this reason we call it a complete trekking package where you will like to immerse in the pure natural beauty.
Ah! Everest High Pass Trek! It is something to experience rather than verbalize or listen or imagine. It is a kind of a trek to the small piece of heaven in exchange for risk.