Cache Valley Group to Trek to Everest
March 31, 2017 admin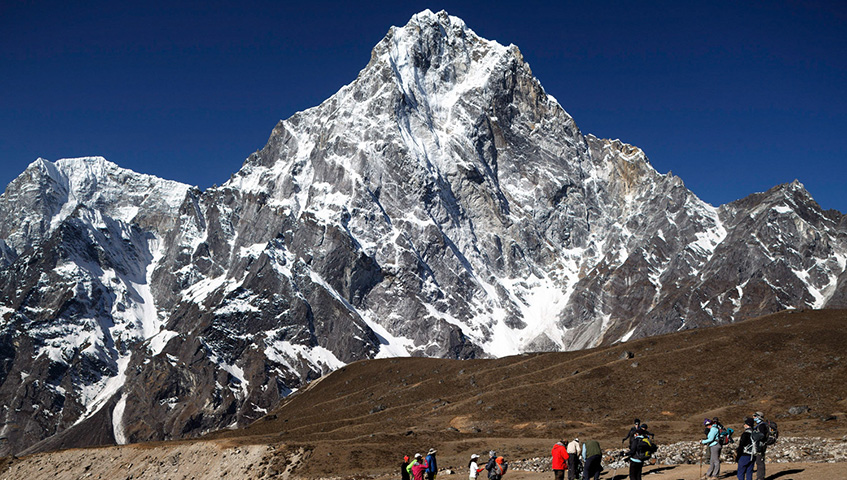 Taking a nearly 40-mile hike during spring break isn't that out of the ordinary, unless you are trekking in Nepal to the base camp of Mount Everest.
This weekend, six adventurers from Cache Valley (and two from the Salt Lake area) will arrive in Kathmandu and begin a nearly 10-day adventure in the Himalayas, inspired by two members of the party who tackled Mount Kilimanjaro last year.
In June of 2016, valley residents Doug Kohler and Kori Broadhurst traveled to the dormant volcano in Tanzania and achieved a climb of 35 miles including 15,000 vertical feet of elevation change.
The duo summitted Uhuru Peak, allowing them to stand 19,341 feet above Africa. They almost immediately began planning their Everest expedition.
"We had only been back from Kilimanjaro for a short time when Kori called and asked if I was ready to go again," said Kohler, who works as a commercial relationship manager for Zions Bank. "We were both a little beat up and exhausted from it. I asked what she was thinking and she told me there is really only one mountain left after Kilimanjaro. I asked her if we were going to hike the mother of all mountains and that's when we began planning."
The group was formed on Facebook after Kori, an intervention specialist at Hillcrest Elementary, put out the call to their mountain biking and skiing group. The trip was filled overnight, prompting them to expand the crew to eight people.
Kohler said they vetted the group pretty well to ensure everyone was physically able to make the journey — and that they weren't afraid of small, scary airports and airplanes.
"When we fly into Kathmandu we turn around and take a much smaller airplane to Lukla — which is known as the most dangerous airport in the world," Kohler said. "If anyone in the group has an issue, they'll have to get over it. There isn't a choice."
From Lukla, the eight travel companions will take eight days to travel almost 40 miles to the Everest Base Camp. The trek is broken into increments over the eight days to allow the climber's body to acclimate with the altitude as it rises from just shy of 9,400 feet to nearly 18,000 feet.
Jeremi Broadhurst — Kori's sister-in-law — is a teacher at Thomas Edison South and jumped at the opportunity to spend spring break hiking Everest.
Source: http://news.hjnews.com/allaccess/