Annapurna Circuit Trek Information
December 13, 2016 admin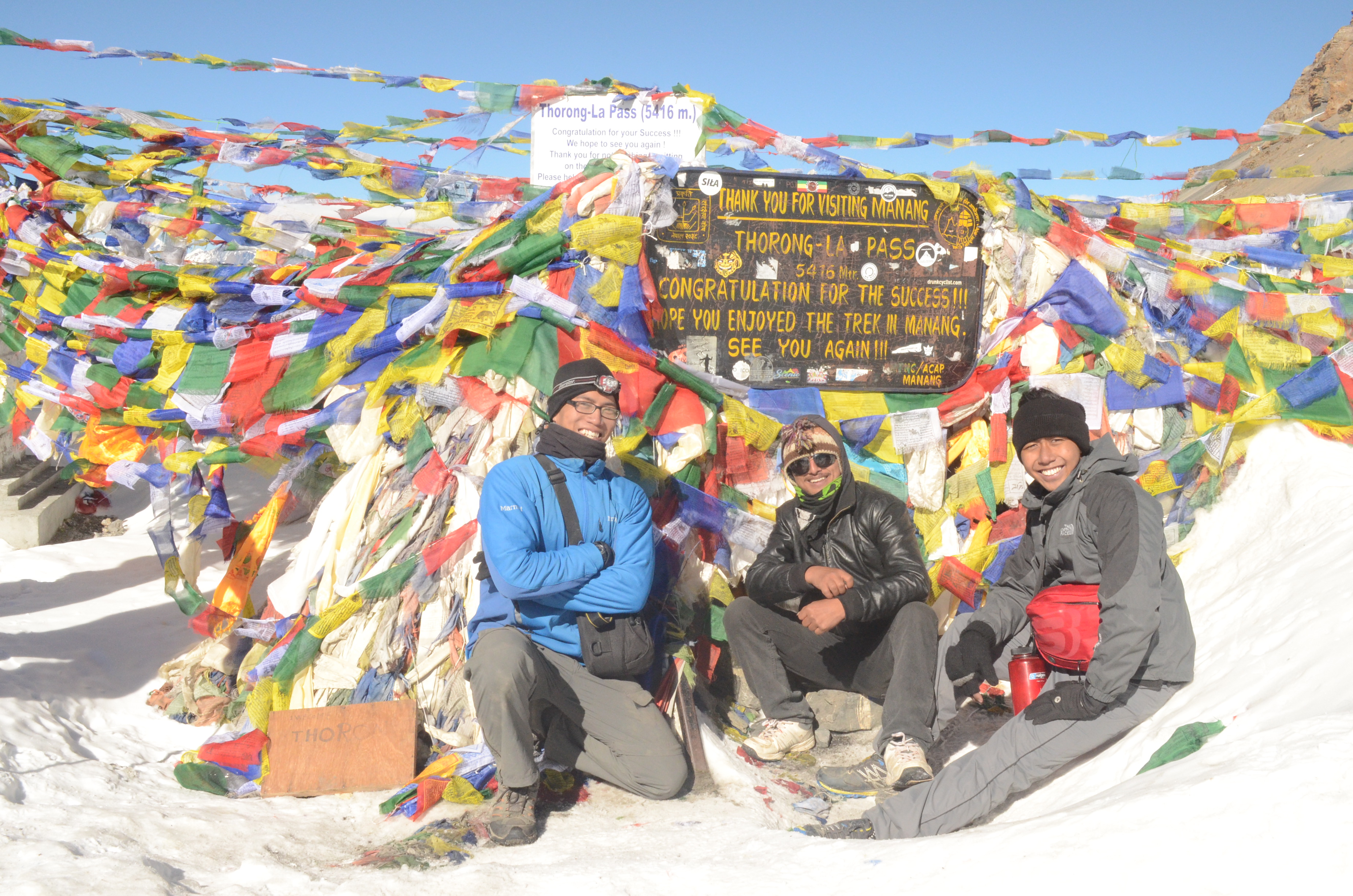 "If there would have been path to heaven then it surely should have been gone through Annapurna Circuit of Nepal"—Luxury Holidays
OVERVIEW
Normally, Annapurna Circuit Trek  is 14 days trail which starts from Besisahar and ends at Pokhara (following clockwise trail). It passes through rhododendrons, oak and pine forests gaining elevation slowly to the maximum height of 5416meter at Thorong La Pass.  You will cover 160 km in this circuit.If you have sufficient holidays then you can extend your trek to 18 days and enjoy the beauty of pristine Tilicho lake through Annapurna Circuit via Tilicho Lake trekking.
HIGHLIGHTS
Annapurna circuit trek  is popular for gradually exposing various peaks on every new day you walk through. You witness Annapurna I, II, III and IV, Dhaulagiri, Machhapuchhre (Fishtail Mountain), Manaslu, Gaganpurna and Tilicho Peaks.
AVERAGE  WALKING
On average you will walk for 6-7 hours in Annapurna Circuit trek. Guide and local porter are must and never think to hike in this part of the world without their (guide) assistance. They are you companion and will remain with you until the end of the trail.Luxury Holiday Trek, one of the best company to provide an excellent Annapurna Circuit Guide.
ACCLIMATIZATION  IN ANNAPURNA CIRCUIT TREK
Acclimatization is a must factor in this trail. Do not think of skipping your rest day in order to save your daily expenses. Rest day is essential to balance the chemistry of your body with increasing altitude. Negligence in acclimatization can cost your life.
NEPALI  CUISINE
At the end of every day's trek, you will spend your night in a tea house. It is a local lodge which meets basic needs of the traveller. Food, hot water and drinks are easily available here. It is a good chance for you to taste typical Nepali cuisine—daal (lentil), bhat (rice), curry and pickle and also sel roti(sweet, ring-shaped rice flour  bread) too. Non-vegetable is also available.
CULTURAL  ASPECTS OF ANNAPURNA CIRCUIT TREK
The Annapurna circuit trekking is special from cultural aspects too. Gurung, Magar and Thakali are the major inhabitants of this region. They are indigenous people of Nepal who had inhabited here since long back. Gurung and Magar are popular for their valor. Most of them work for Indian Army, British Army and Singapore Police. They have their own unique culture and tradition. Raksi (local drink) is commonly used in their every ritual. Similarly, Thakalis are famous for their hospitality. They also celebrate Lohsar as their main festival. Most of them follow Buddhism.
JUNGLE INHABITANTS OF ANNAPURNA CIRCUIT
The jungle of Annapurna Circuit inhabits different species of animals and birds. Himalayan black bear, Serow, Goral, Barking deer and wild boar are some of the common wild animals found here. Himalayan pheasant and peacock are common species of birds sighted here.