A Brief Overview of Langtang Gosainkunda Trekking
January 25, 2017 admin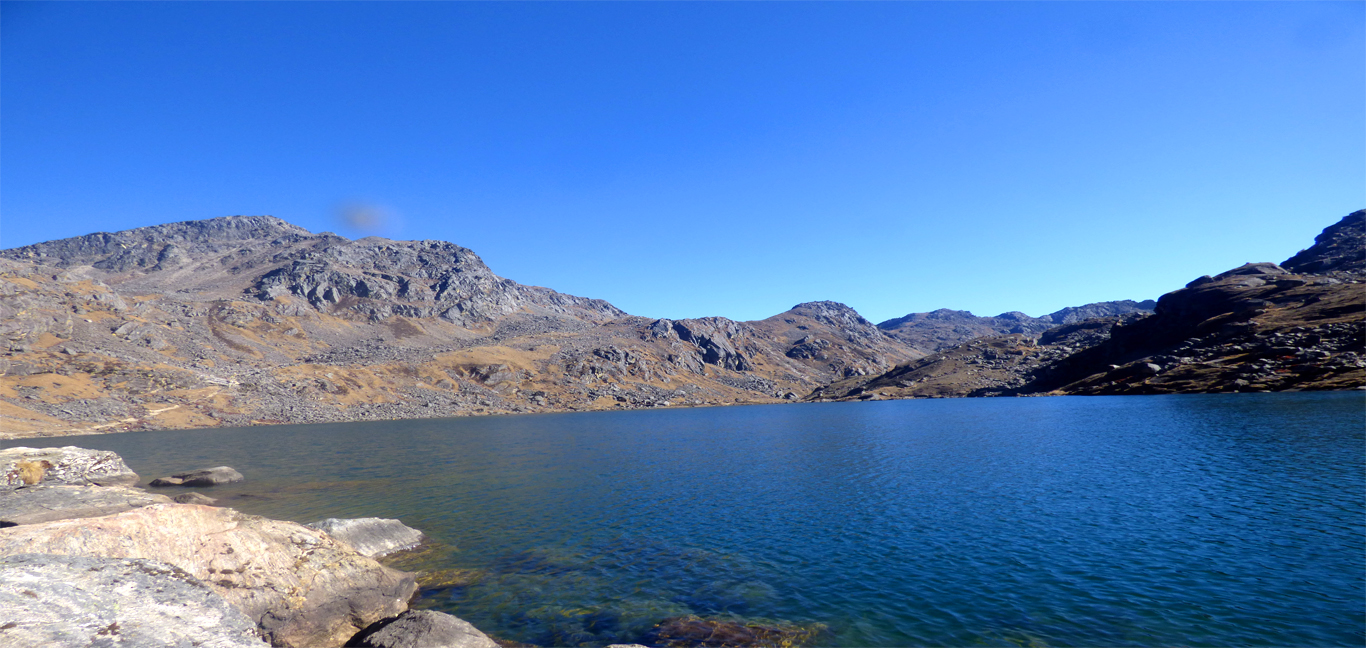 Langtang Gosainkunda Trekking is a blissful walk in the Langtang Region, the central part of Nepal. The trail gives you an opportunity to experience majestic view of mountains along with spiritual awakening. The trail leads you to various lakes—Gosainkunda, Saraswatikunda and Bhairabkunda. Here you witness more than 100 lakes of varying sizes from medium to small. Gosainkunda Lake is located at an altitude of 4,380m.
As per scriptures, Lord Shiva is responsible for creating Gosainkunda. He pierced the glacier with the help of his weapon—Trident. He did this to drink water from the lake in order to get release from the burning of poison which he collected in his throat. The poison was the outcome of churning process of the sea and it (poison) was threatening the entire life of this planet. Hence, to save the world from this havoc he drank the poison collecting it in his throat.
Many Hindus visit Gosainkunda during the full moon day of August. Due to this August is regarded as best season for Langtang Gosainkunda Trekking. Other best time to visit Gosainkunda is February to May and September to November.
Many Hindus in Janai-Purnima (full moon day of August) go to Gosainkunda through Sundarijal trek route. Despite the fact people who like to travel in bus prefer Dhunche to Gosainkunda route. They travel in bus till Dhunche and from here they start trekking to designated place—Gosainkunda. People change their cord (janai) here after taking bath in holy Gosainkunda. The weather of this place is pleasant at this time around. As per report, more than 150,000 people take bath here every year.
Langtang Gosainkunda Trekking region is renowned for preserving threatened species namely Red panda, snow leopard, musk deer and many more. Blue sheep, wild boar and Himalayan thar are other common species found here. Langtang National Park protects this entire area including Gosainkunda.
The destination is also popular for its flora. Many people who like to enjoy different species of the blooming rhododendrons visit here especially, from Kathmandu city to Gosainkunda. Pine and Oak is common flora witnessed here.
Luxury Holiday Treks ensures Langtang Gosainkunda Trekking as a promising destination. Here you will witness different mountains like Himal chuli (7893m) Manaslu (8156mm), Ganesh Himal (7406m) and Langtang -II (7,227m) along with various Buddhist monasteries, cheese factories and glaciers.
Are you interested for this trekking? Book Now and get huge discounts!!