Over 350 scale Everest so far this season
May 23, 2016 admin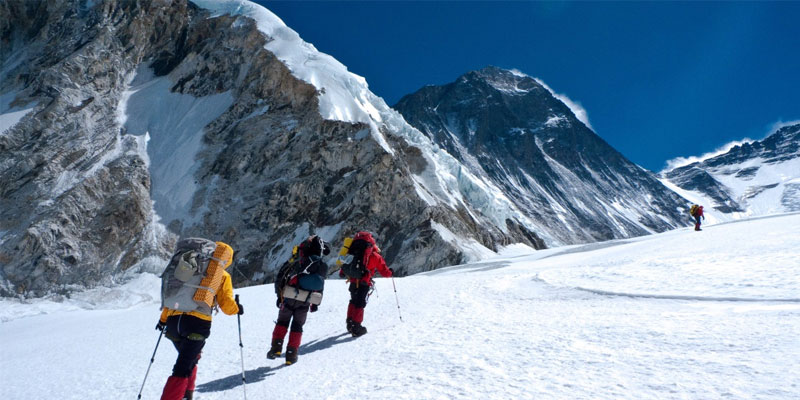 KATHMANDU: Over 350 climbers have scaled Mount Everest so far this climbing season.
Gyanendra Kumar Shrestha of the Mountaineering Section at the Department of Tourism (DoT) told Republica that nearly 150 foreigners and 200 Sherpas have ascended the world's tallest peak as of Saturday this season.
He said that the number could be higher as they are yet to tally all the climbers.
A total of 88 climbed Everest in the first six days after nine Sherpas fixed the ropes on the way to the peak. There were no climbers atop the peak on the next two days. But after the weather improved, 202 climbers reached the summit on Thursday, the highest number on a single day so far this year.
Forty more climbers made it to the top on Friday.
"There is no exact numbers on how many ascended the peak on Saturday and Sunday. But based on our information, the number could be over 20 on Saturday. We are yet to find out how many reached the peak Sunday," said Shrestha.
A total of 289 climbers including one Nepali acquired permits for climbing Everest this season, according to DoT.
Similarly, 400 'high altitude workers' are either guiding or assisting the climbers, who are in nearly 34 groups. Earlier, on February 29, the government decided to extend the climbing permits of those climbers whose expeditions were affected by the deadly avalanche of 2014 and earthquakes in 2015. Climbers had abandoned their expeditions due to the disasters over two consecutive years.
(Source: www.myrepublica.com , May 23rd, 2016)